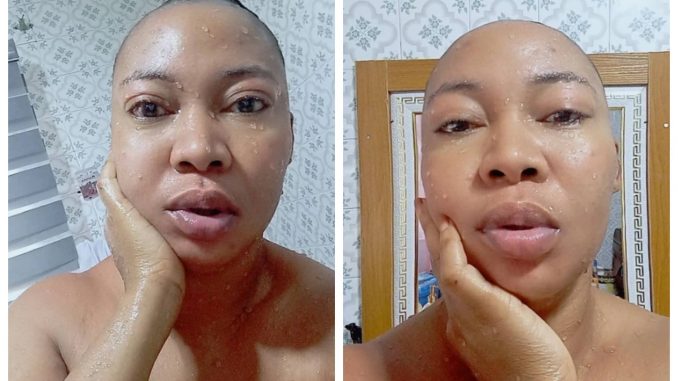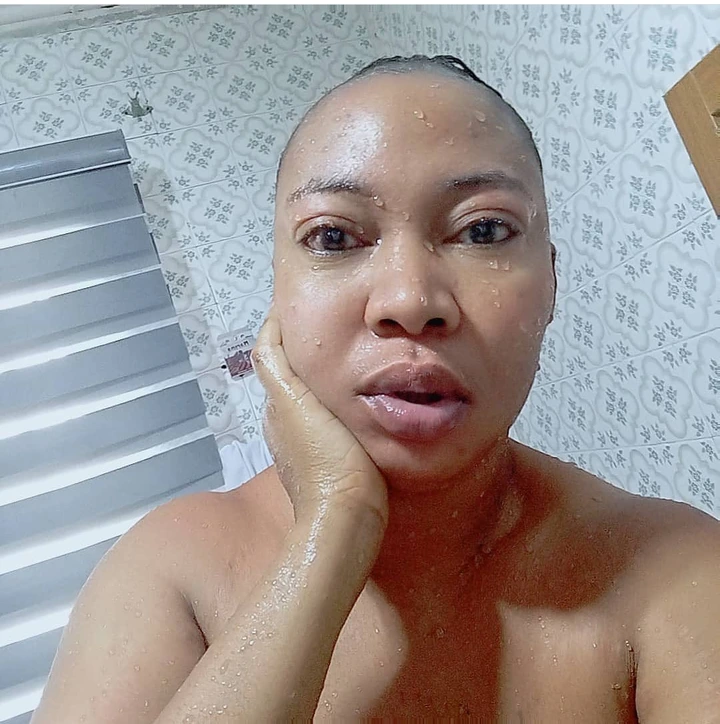 Popular Yoruba movie actress Adebimpe Akintunde has flaunted her beauty in stunning fashion after posting pictures of herself without make-up on social media to attract attention. She decided to show off her natural face after a shower. Many people were surprised to see how she looked, especially because she is someone who always loves to be on make-up in most cases.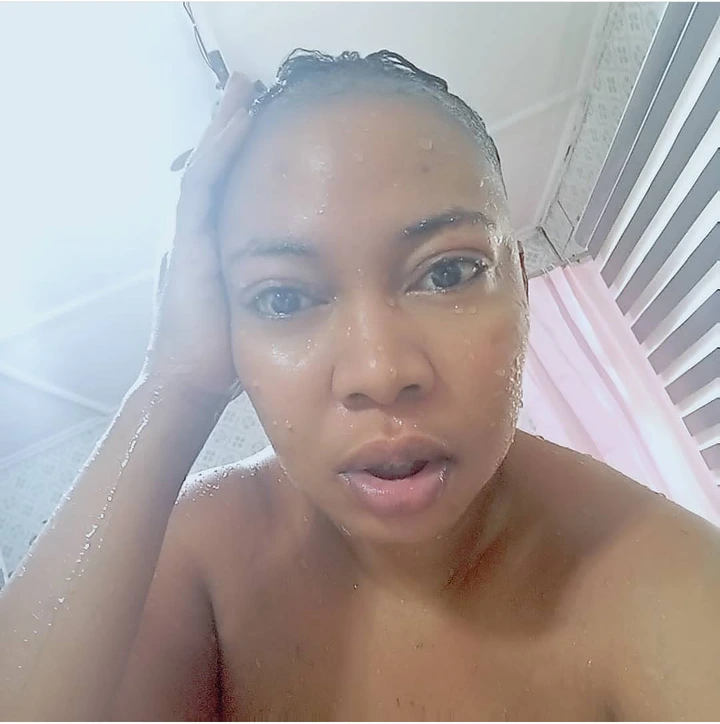 They say beauty lies in the eyes of the beholder, and in her own case, it is very true because even without make-up she managed to look beautiful as ever. Celebrities like to apply different types of make-up on their faces to enhance their beauty, but sometimes some of them love to showcase their beauty without make-up, just like the actress did here.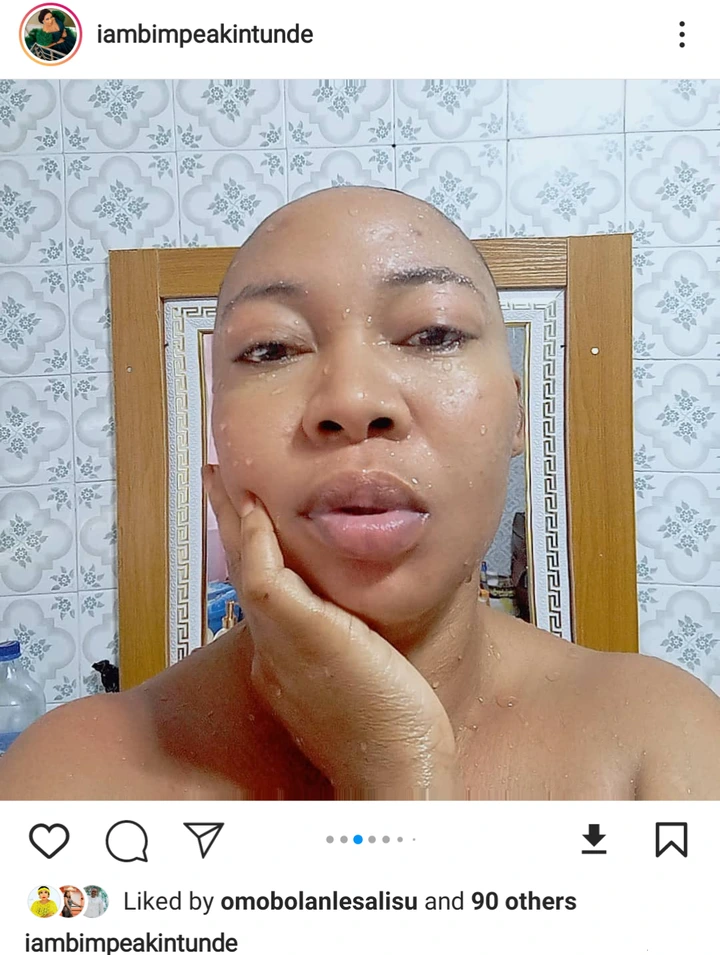 Her aim in showing off her natural face is to show off her beauty in her natural face without make-up. The pictures did attract many reactions, though, as many of her Instagram followers expressed their admiration for her on her Instagram page.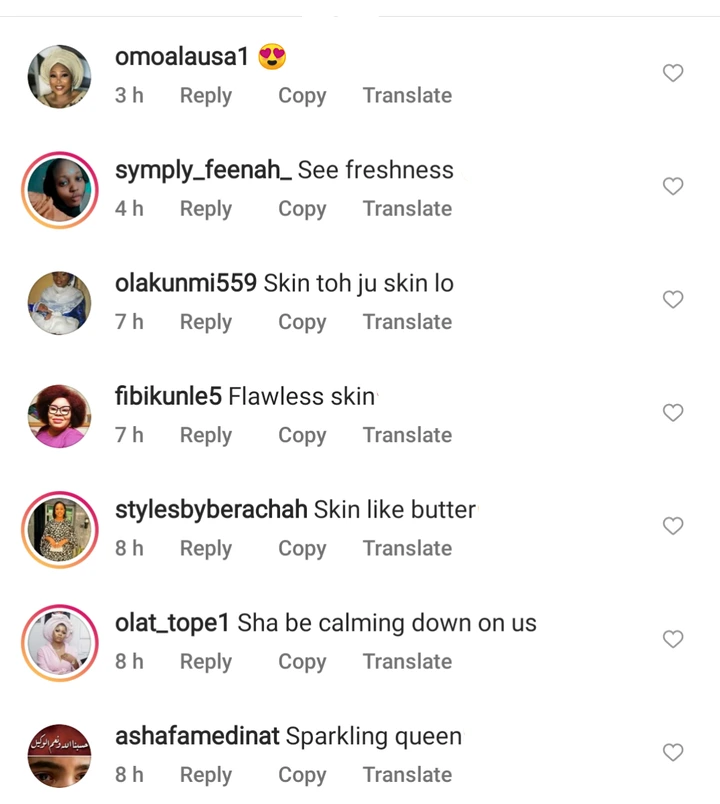 Some of the people who came across the pictures reacted to her make-up-free face as they lauded her for looking beautiful in her natural face. If we go by what people are saying about her, it's clear that they liked her looks because they reacted positively on her Instagram page.