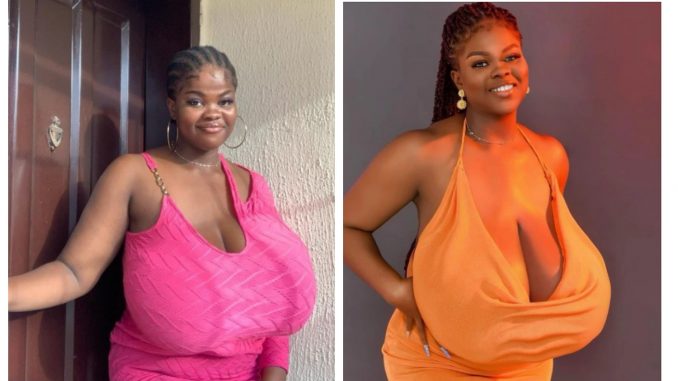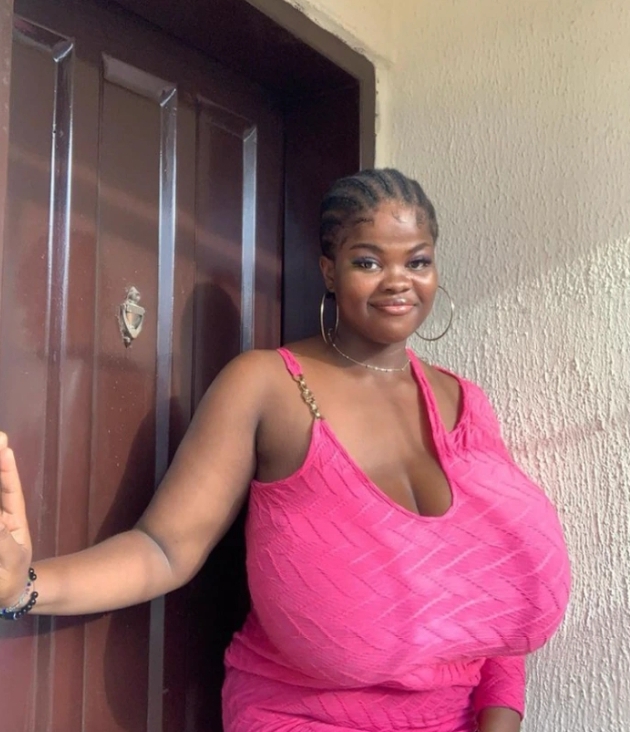 The popular Nigerian Instagram model and brand influencer, Chioma love has taken to her Instagram page and shared a video in response to people that have been talking about the model not wearing a bra always in every picture she has shared on social media.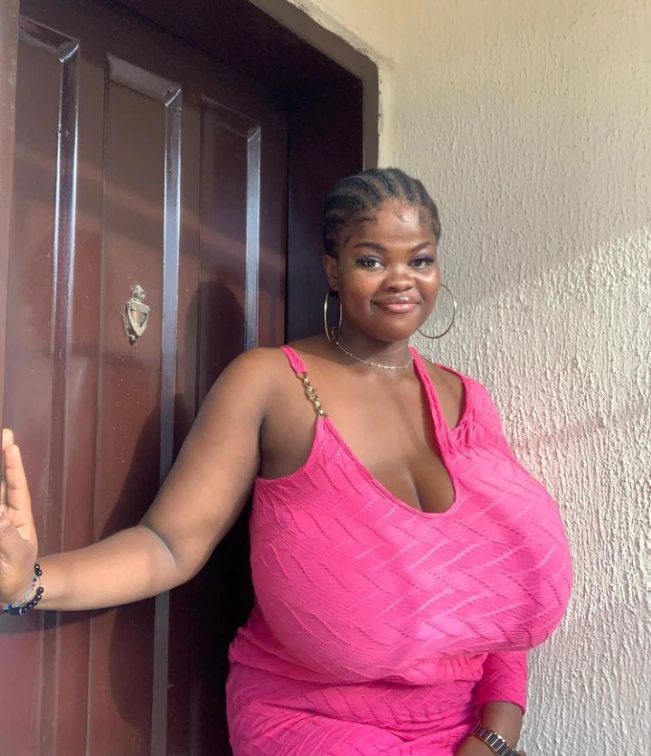 Chioma's love is of the female celebrities that are blessed with a natural big endowment. Her pictures or videos always attract comments from her fans because of this.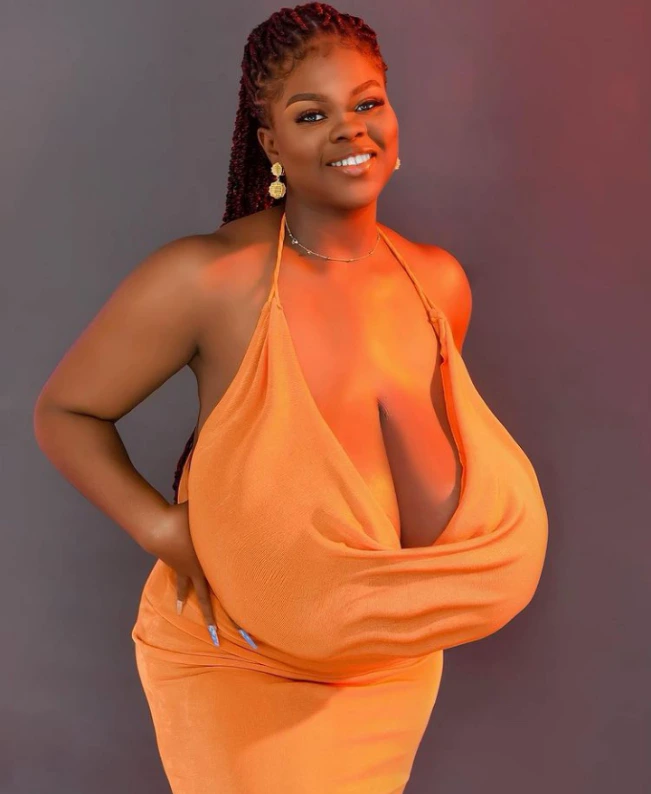 However, according to the video shared, some fans have complained about her not wearing a bra. And in response to them, she shared the video on her page a few moments ago to tell them that she can wear whatever she is comfortable with.
According to her, she wrote:
"This is for the all bra police under my posts commenting on how I should dress.
"I don't like to be compared to any other girls because I know my body better and I will continue to wear whatever is comfortable (Bra or No Bra) zero apologies if it is displeasing to your eyes".
Read the complete caption below;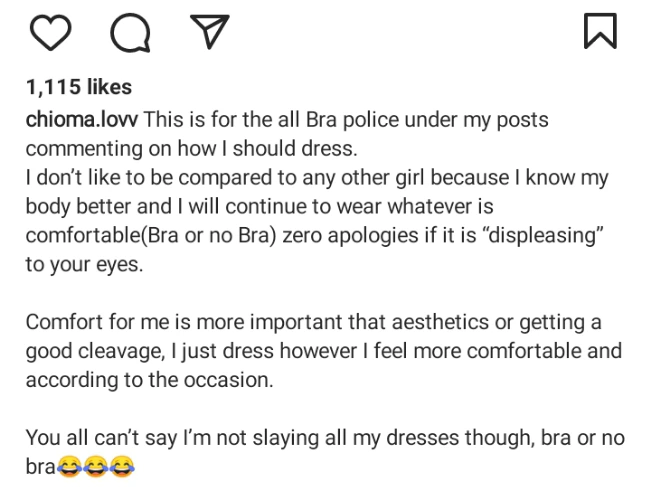 Below are some pictures from the video shared;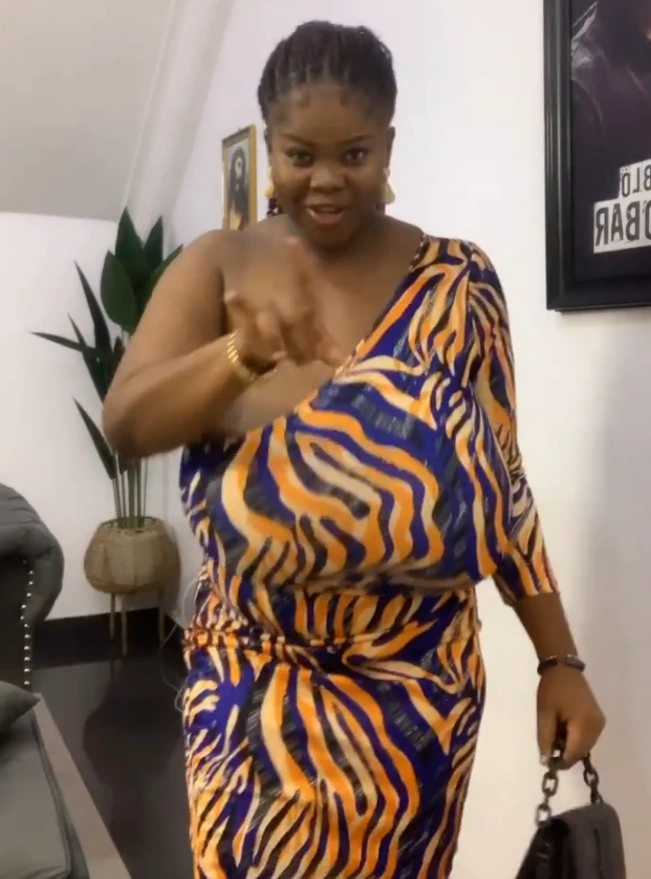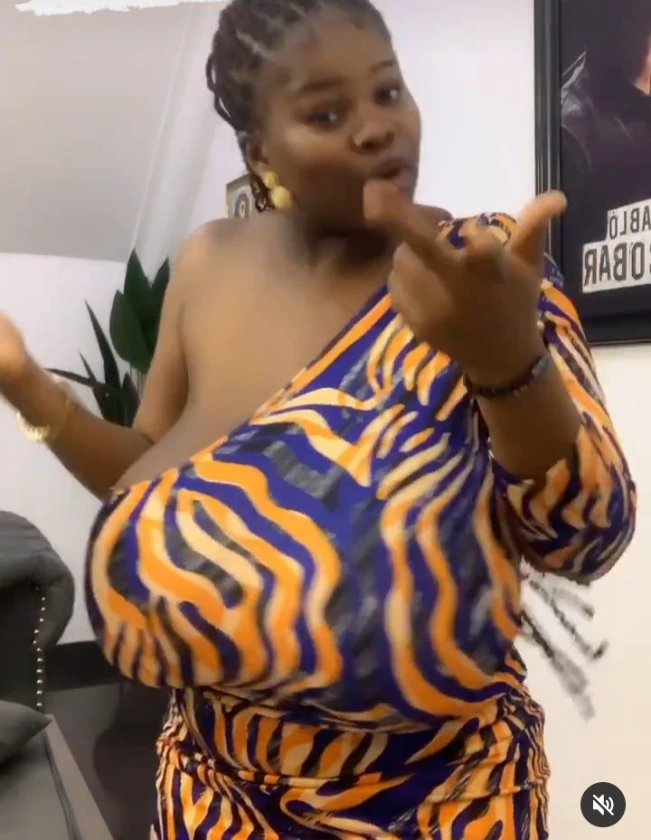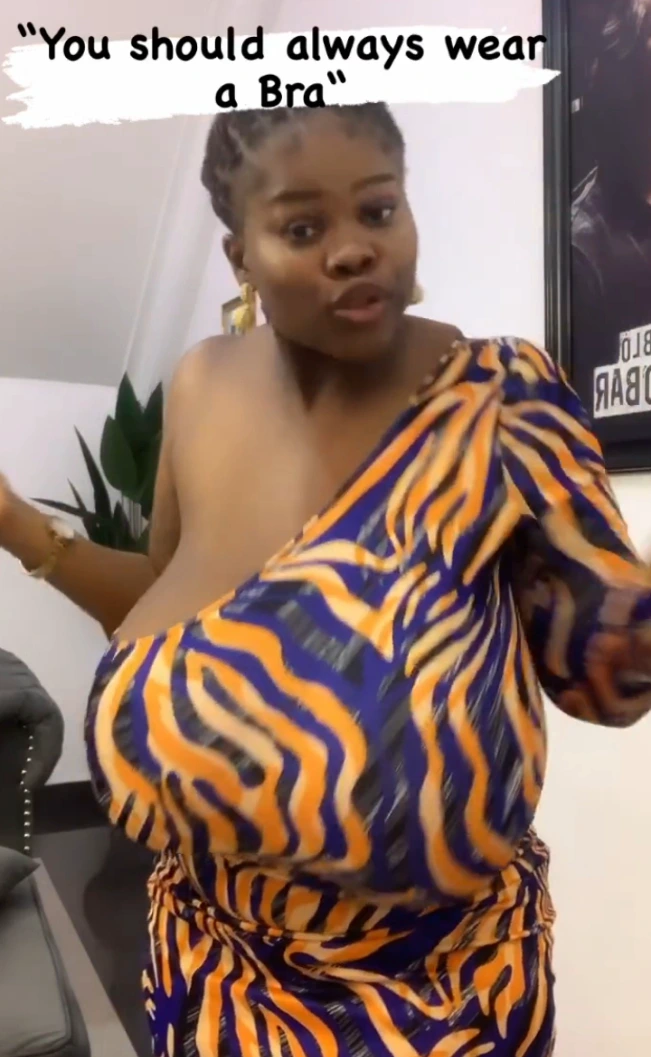 Click on this link to see the video on her page
Most of her fans that made comments have said she is free to wear whatever she wants as it is her choice; Read some comments below;