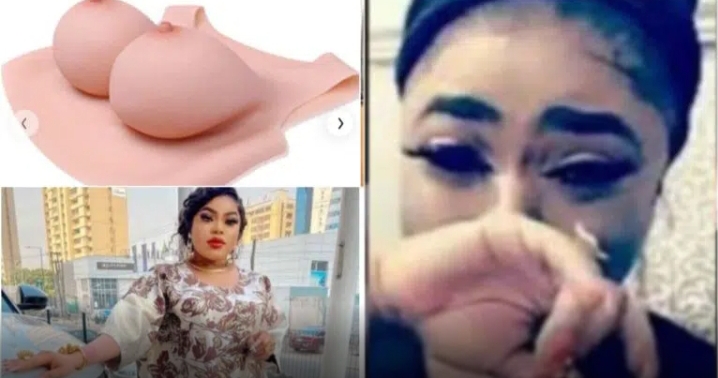 Popular crossdresser and socialite Bobrisky has revealed how he was almost ripped apart by party guests at a recent event in Lagos.
Via his verified Instagram page, Bobrisky shared a video of himself enjoying at the party but the people behind him fixed their gares at him.
"If to look person they tear cloth i should have come back home naked yesterday damn… just look at those people behind me 😂😂😂😂😂them wan use look finish me," he captioned the post.
It was recalls that Bobrisky has been giving transformational pointers to 'upcoming' crossdressers.
The socialite said a lot of cross dressers these days were not living up to expectations.
He lamented they do not go through the necessary procedures that make them look alluring to the eyes.
He advised them to undergo hormone therapy because "you need to kill all the male muscles and veins in your body.'

Bobrisky wrote: "I'm not shading anyone but many of you crossdressers look wack. below are the first steps you should do to be a girl."
She also urged them to work on their voices, stating "meet a good doctor, there is something they need to cut out to loosen it (the voice) to sound more feminine."

Bobrisky added: "Get a laser done to stop hair growth from your beards, armpits chest etc Surgeries. Liposuction to enhance your body etc. All these so-called cross dressers I see around still look like men and the funniest part is that when they open their mouths, damn! "