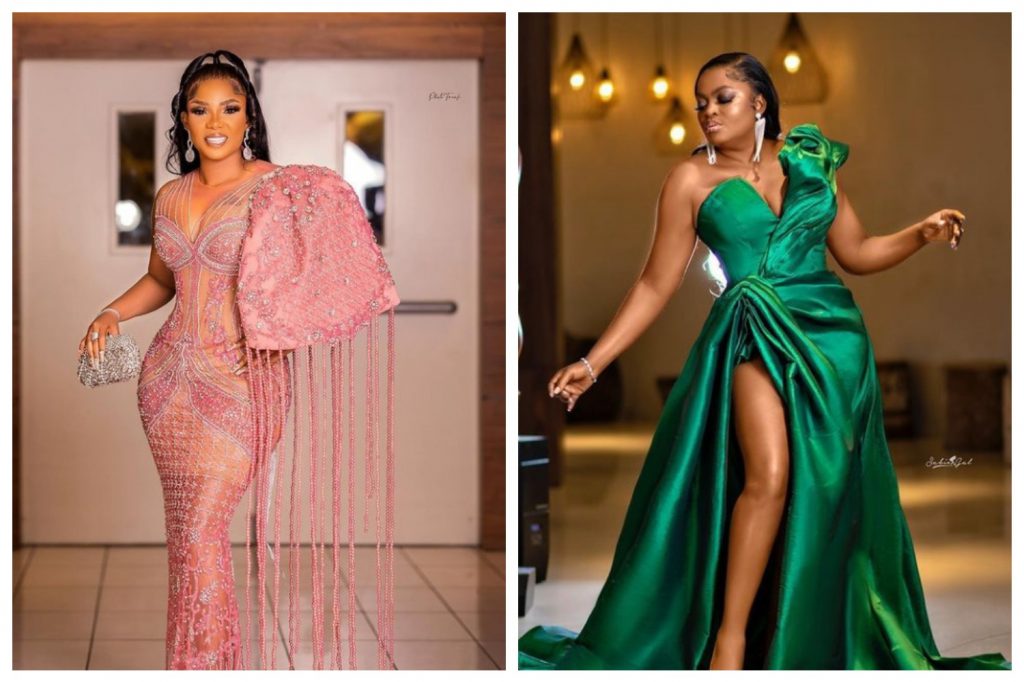 Actress Iyabo Ojo and Funke Akindele have put their beef of many years aside by embracing and exchanging pecks at the ongoing Africa Magic Viewers Choice Award season 8.
Nollygistvibes reports that Funke Akindele embraced Iyabo Ojo after she stepped on stage to accept the award for her movie, Omo Ghetto the saga which was announced by the latter.
Gushing about the moment, Iyabo Ojo said "My day started well but damn!!! i almost didn't make the #amvcca8 ….Presenting an Award to Funke & most especially hugging her made my day ..Congratulations on your wins mate"
The action has since thrown many of their fans into a jubilation mood on social media.
One Olayinka wrote "Feels so good seeing Iyabo Ojo and Funke Akindele hug each other for real"
Watch video below:
It is no longer News that Funke Akindele and Iyabo Ojo have been at loggerheads for years now.
It was recalls that on 9th December 2021, Eniola Badmus celebrated her 20 years in Nollywood, and many of her colleagues turned up for the event except Funke Akindele and as a result, Iyabo Ojo threw her a subtle shade.
There were speculations that Funke Akindele shunned the event to avoid any drama with Iyabo Ojo and Toyin Abraham following their long time beef.
In a lengthy post shared on her Instagram page, Iyabo Ojo said there had been rumours that someone she once helped in and outside the Nollywood industry finds great joy in constantly stabbing her and tried all her best to destroy her.
Iyabo Ojo said no human is above or beneath her because everyone is equal in the eyes of God, and she doesn't pretend nor package anything for anyone.
According to Iyabo Ojo, she does not have any reason to hate anyone because she's beyond blessed and contented with the little she owns.
Iyabo Ojo added that Funke Akindele should stop forming class or disassociating herself from certain people and avoid bringing people together only when needed.
Although Iyabo Ojo didn't mention Funke Akindele's name in the post, many netizens claimed the post was directed to Funke following her absence at Eniola's party.