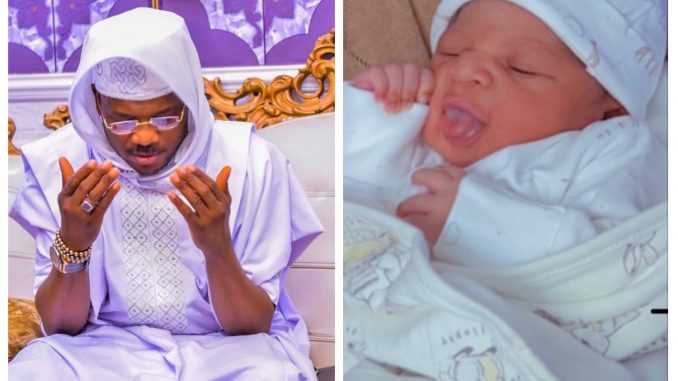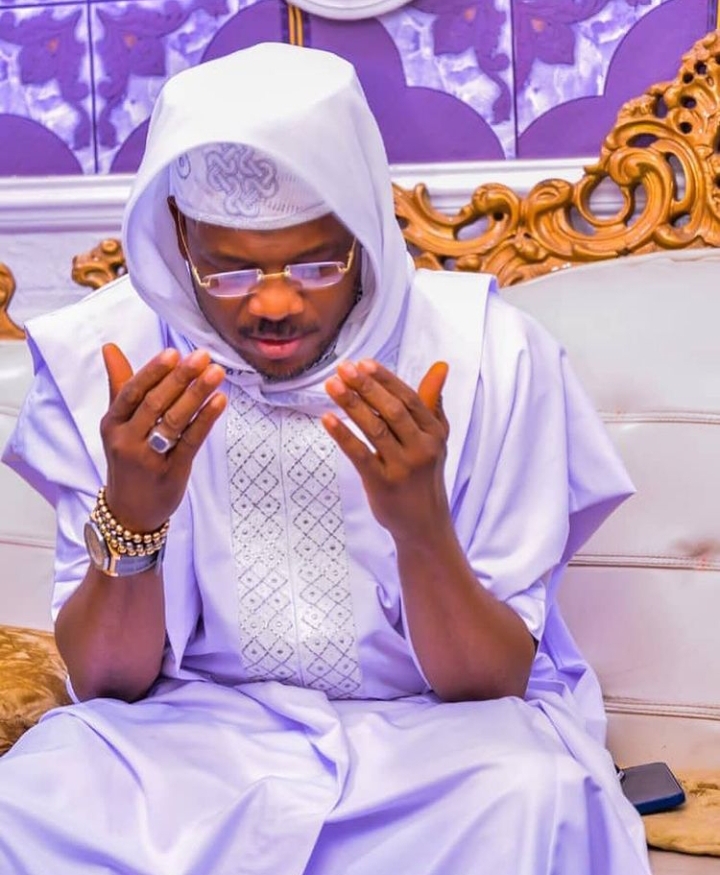 Nigerian politician and entrepreneur, Honourable Shina Peller has announced the arrival of the latest addition to his family.
It is jubilation galore as the lawmaker representing, Iseyin, Itesiwaju, Federal constituency in Oyo state announced the arrival of his baby girl online.
Taking to Instagram, Shina Peller shared a cute photo of the baby accompanied by a heartwarming and grateful caption that got many talking on his timeline.
Shina Peller wrote: Ten little fingers, ten perfect toes, fill our hearts with love that overflows. Every good and perfect gift is from God.
Allihamdullilah!!! A new addition to my family. Princess Peller arrived yesterday. We thank God for safe delivery. Baby and Mother are both doing well. Allah be praised. Thank you everyone for your love and support.
Celebrities like Banky W, Obi Cubana, Wale Jana, Kunle Afod, Ushe Bebe, Sukanmi Omobolanle, and other Shina Peller fans stormed his comment section to express their delight on the arrival of the baby girl.
It was recalls that Shina recently debunked all reports alleging his interest in joining the presidential race for the upcoming 2023 general elections.
Shina Peller made this statement days after his presidential campaign posters surfaced online.
He wrote: For clarity and to properly respond to unanswered questions, I deem it fit to address those concerns.
I have been visited by various youth groups calling on me to officially declare for the highest office in the land. They say Nigeria deserves a young, energetic, innovative, detribalized and dynamic leader who is successful in both public and private life to lead the nation.
Truly, Nigeria needs the kind of leadership these youth groups are yearning for. A leadership that can foster national unity, and ensure inclusion of women, youths and persons with disability. A leadership that can create and drive a system that functions for all, and not selected few.
I align myself with the clamours of the youths for a better Nigeria. I align with their courage, doggedness and youthful determination for a vibrant person to lead. Northern youths in particular have demanded that I join the presidential race scattering Shina Peller for President posters across the country. As Nigeria is at crossroads, the nation needs politicians and leaders who can make sacrifices at this crucial time. More so, it will give meaning to the Not Too Young To Run bill that was signed by President Muhammadu Buhari a few years ago. A bill that has since paved the way for young people to contest elections in Nigeria.
However, the struggle for a better Nigeria shouldn't be about individual ambition but about collectively redefining the destiny of our great nation. It is for this reason that I have chosen to work with my party to ensure only a candidate who can provide the desired leadership emerge out of the primaries.
Collectively, we must work to achieve this, not leaving out the youths who are critical stakeholders in the nation – party leaders must ensure they are carried along in all deliberations.
As the 2023 general election approaches, let's continue to put Nigeria first before ethnicity, religion and politics. God bless