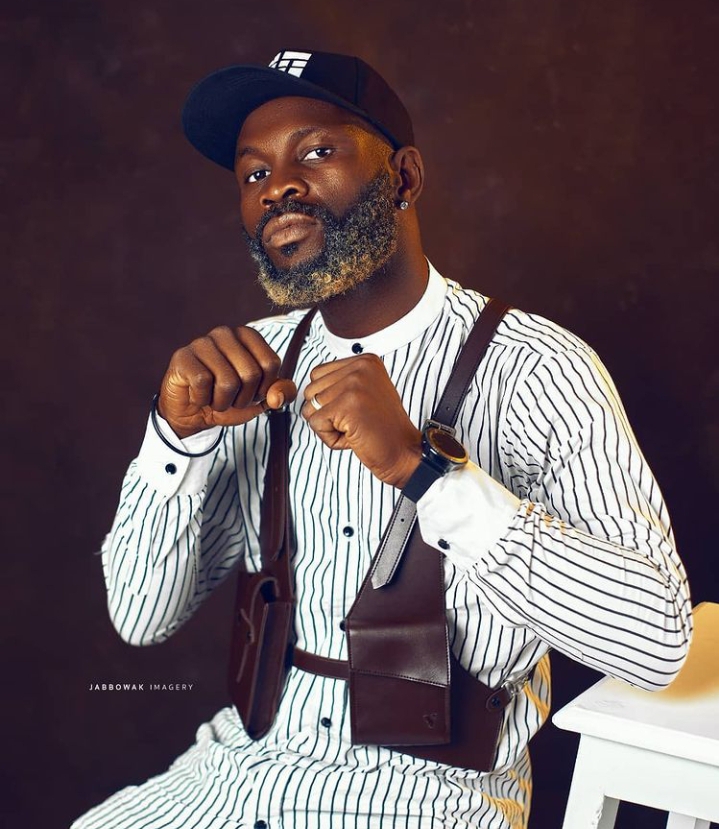 OAP, upcoming singer and actor, Gabriel Akhuetie is in a joyous mood as he and his wife welcomes their first child after 4 miscarriages.
The actor who got married in January 2020, had suffered 4 miscarriages for two years before God blessed them with a child of their own.
Announcing the good news of his son's birth, he appreciated God for his love.
According to him, God is always on time.
He wrote, "This was our 5th pregnancy in 2 years. We had 4 miscarriages and do many challenges but God is always on time! Welcome to tye world son! We've been waiting for you for so long".
It was recalls that in January, 2029 the actor penned a sweet love note to his wife as they tied the knot.
The actor recounted how he had he failed in love many times, how many mistakes he had made, and how much he has hurt.
Gabriel revealed that it brought tears into his eyes as he walked down the aisle with her.
"As she walked down the aisle, I thought about how much I have failed at love – how many mistakes I have made – how much I have hurt – and at last, with her, I have finally gotten it right….it brought tears to my eyes and I couldn't stop myself".