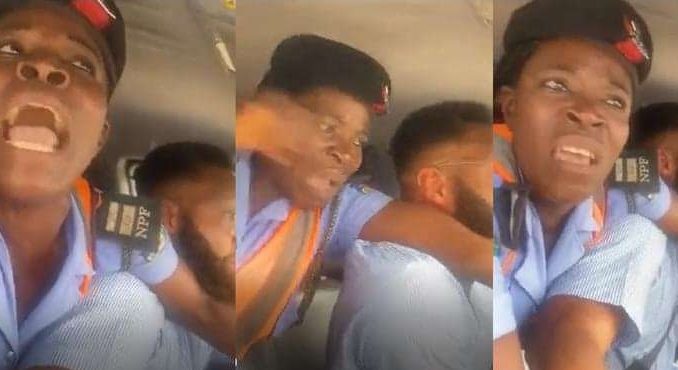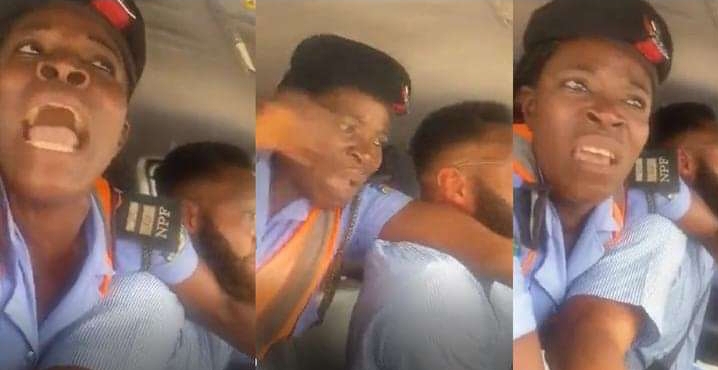 A police officer was caught on tape yelling for help from a car as the motorist sped away with her in the passenger seat.
In a now viral video, the police officer who had reportedly entered the man's car without consent is seen dragging the steering with the driver as she yelled out for help.
Although it is unclear what happened between the two, the uniformed woman stated that the motorist was driving her to an unknown location.
Watch video;
https://videopress.com/embed/4ukChvAC?hd=1&cover=1&loop=0&autoPlay=0&permalink=1&muted=0&controls=1&playsinline=0