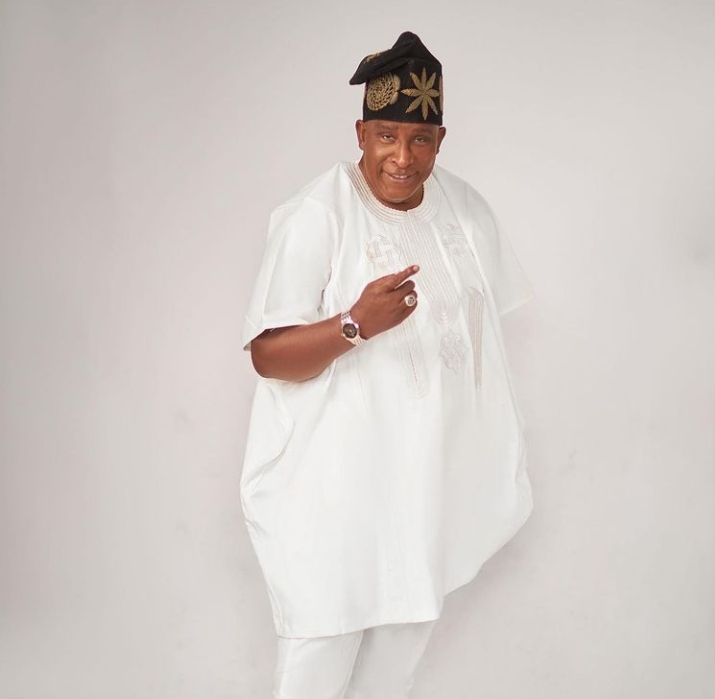 Popular veteran actor, Adebayo Salami has taken to his official social media handle to share a lovely photo with his two beautiful wives. He stuns in a white native outfit with them. They strike a pose for the camera and smile greatly.
He said, "Whatever gives you joy right now, may it not become sadness for you tomorrow".
This adorable photo sparked reactions online as fans and celebrities said Amen to his prayers. Top celebrities like Abiodun Adebanjo, Mistura Asunramu, Mustapha Sholagbade, and Adekola Tijani have sent love emojis.
His wives have brought joy and happiness into his home. Despite the problems associated with polygamous marriages, both wives have been able to co-exist without any major problems.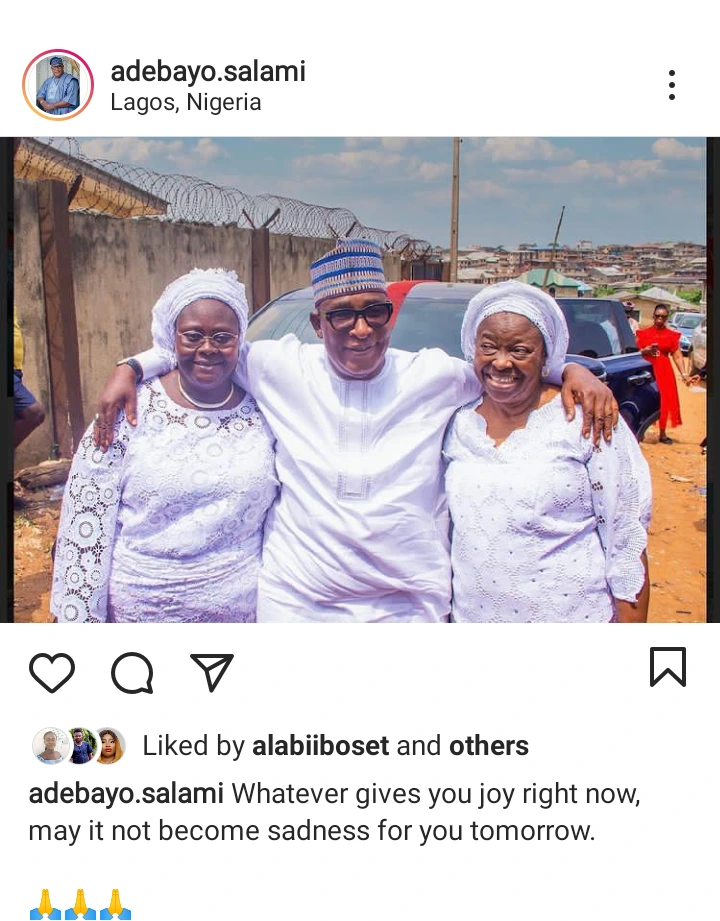 They gave birth to wonderful children who have achieved and are still achieving great milestones in society. Adebayo Salami is proud of his wives and children.
A few days ago, he celebrated his 70th birthday and they surprised him with a brand new car.