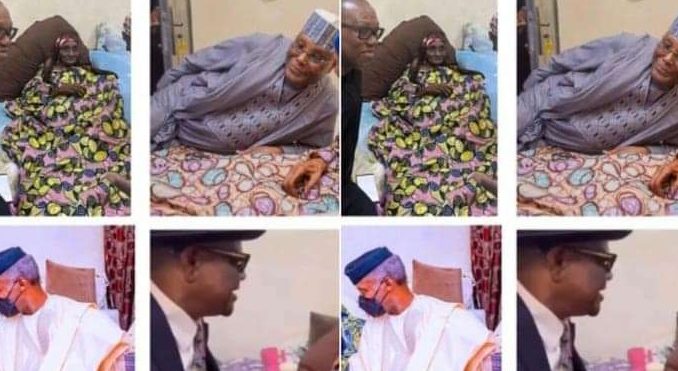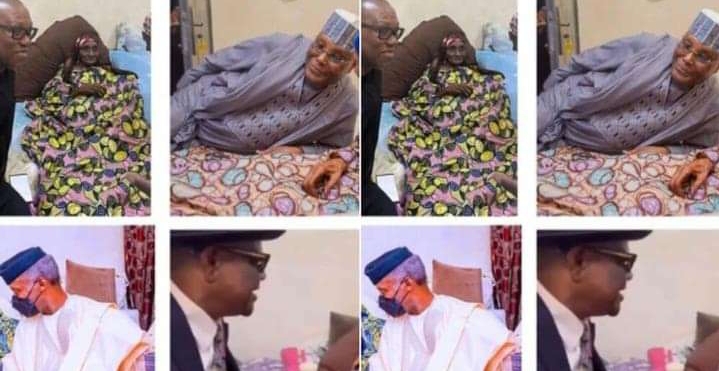 It is funny how Yemi Osinbajo, Atiku Abubakar, Peter Obi and other Nigeria's presidential aspirants have turned the home of Hajia Aya Dada, mother of the former president, Umaru Musa Yar'Auda in Kastina state, into a pilgrimage centre for selfies.
In viral social media photos, Nollygistvibes found that most of the aspirants gunning for the presidency in the upcoming 2023 General Elections, ensured that they took selfies with the old woman as a way of seeking her blessing.
Apart from Vice Presidents, Yemi Osinabjo and Atiku Abubakar, other aspirants that have been spotted with her are Nyesom Wike, Bukola Saraki and Peter Obi.
The photos have since sparked mixed reactions on social media.
One Ikechukwu wrote "It is like it is Yar'Adua's mum that is deciding who will win the next election o, if not why they won't be rushing to pay homage to her like this"
One Rita wrote "Like I'm d only who's yet to understand the politician essence of visiting her? Like dey want her to invoke her son's Spirit abi she go do a local campaign for them?? Abi shes the incoming INEC chairperson, just asking respectfully"
One Ashabi wrote "Osinbajo is a TikTok influencer, probably has his entire social media crew following him everywhere"
One Emma wrote "the question should rather be "why are they only visiting her during the election campaign? It's obvious Nigeria politics depends on them"