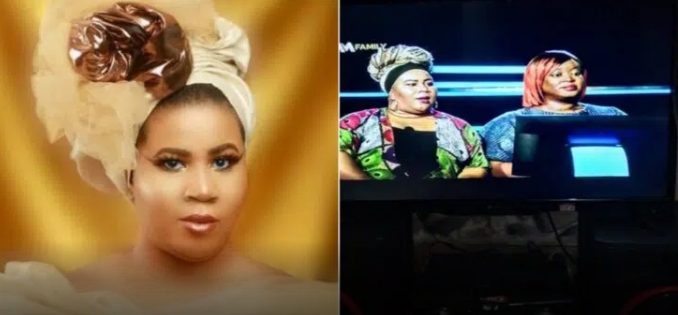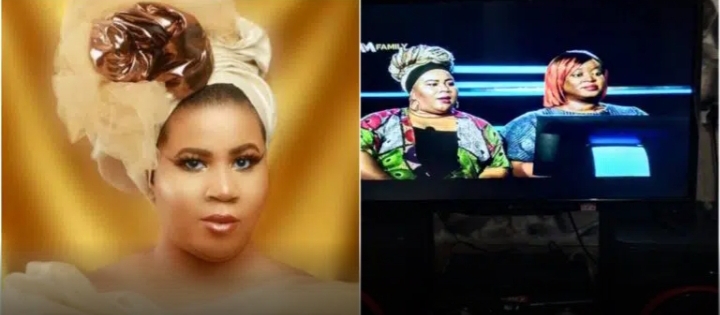 Actress and comedian Chioma Omeruah, who is popularly known as Chigul, has been trending on Twitter since her not so impressive performance on the 'who wants to be a millionaire show which aired last night, May 23, 2022.
It was reports that Chigul was one of the guests on the show to play the game to assist a 'Help for School' foundation get a good deal of money but sadly, Chigul couldn't help them get past N250, 000 which was quite disappointing.
What infuriated Nigerians more was the unnecessary jokes she tried to crack and how she tried hard to be funny by talking too much.
One Winnifred wrote "Last night episode of who deserves to be a millionaire was literally the worst thing on television. Reminded me of why I scroll past anything with chigurl in it……annoying AF"
One Chika wrote "Whoever brought this Chigurl to tonight's game deserves to be jailed. Such an empty-headed dry talkative. I'm so pained for those kids #wwtbam"
One Ejike wrote "I hope WHO WANTS TO BE A MILLIONAIRE will never bring a Chigurl again. Haba. She's too brainless and thinks with her mouth."
One Neky chic wrote "When the show started and I saw Chigurl, I told my mum, "Hope she won't spoil it with her annoying talk?". And she actually did. Such an over-talker."
One Darius wrote "Frank tried to give them clues, but Chigurl's loquacity stood in the way of the clues. Men, avoid women who talk too much and don't listen."
One Bunmi wrote "can't be friends with someone like Chigurl. Someone should have the intellectual ability to know when it's time to be serious, and SHUT UP, and she CLEARLY doesn't have it."
One Olagunju Oladele wrote "Chigurl just confuse Ejike to ask for a walk away… And he was right. Frank tried helping out but Chigurl was just too loud.. Although not her fault if the call a friend didn't say 80% for an answer that was wrong. This here is why you sometimes go with your guts."
One Sandra wrote "Chigurl is the most annoying, not funny , talkative to ever come on the show. Girl was talking so much, her brain refused to see all the clues Frank was giving. Let the team astray and still couldn't stfu. If I dey that place i for wipe am Oraimo cord for mouth"
One Bella wrote "You're on a show, but you were louder than the host. I don't know who's clapping for you to make you think this is cute, but no girl, you need to chill. There's no cuteness in this. You're talking too much Chigurl"
And one Jay wrote "And in just one night, chigurl dethrones Buhari as the most hated person in the country rn."