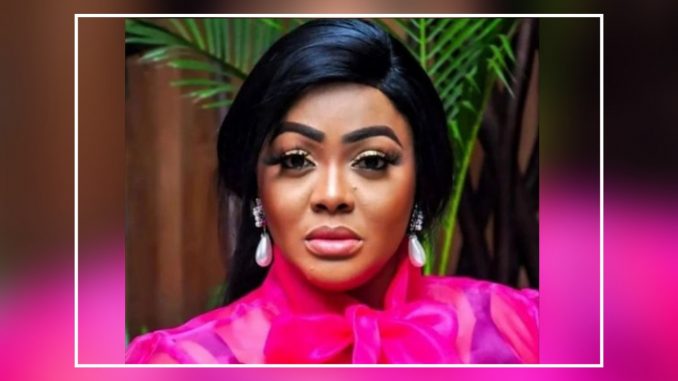 Comedian Helen Paul has revealed the benefits of reducing the number of friends one keeps.
According to the entertainer, who was recently suspected of going through Domestic Violence, when you reduce your friends, you reduce gossip, you reduce, envy, you reduce stress and trouble but your focus will increase.
It was recalls that photo of Comedian Helen Paul recently went viral on Twitter with tweeps wondering if she is going through domestic violence in her marriage.
This was after comedian and mum of four, Helen Paul lamented over the plight of business owners in Nigeria.
"Only in Nigeria where you fuel your generator for in your business and use the profit from the business to pay NEPA Bill", she cried out.
Responding to her post, a Twitter user, Ette Obong, who noticed her red and swollen eyes said:
"Madam if you're going through domestic violence, talk stop cutting through corners"
The tweet has since gone viral with mixed reactions from Netizens.
One Ehi responded by saying "How people just feel they have right into other's private lives still baffles me"
One Adebankee wrote "Insensitive and disgusting statement."
One Martin wrote " Is red eye a sign of domestic violence? Her red eye could happen through other means. Think outside the box na."
One Bukky wrote "Aft first, I thought it was a makeover, but on another look, You just never know"
Helen Paul is yet to react at the time of this report.