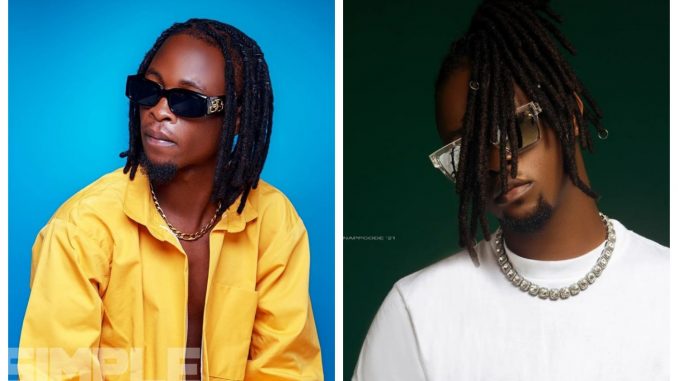 Former Big Brother Naija 'shine ya eyes' winner and upcoming singer, Laycon has vented out over how he was completely ignored by organisers of Headies Award.
Nollygistvibes reported on May 24th that the list of nominees for 2022 Headies Award was released, unfortunately Laycon wasn't nominated in any category.
In a series of tweet, Laycon noted how he wants to be recognized for his crafts even when he doesn't win am award.
He stated that though, he isn't a fan of judging people with the adjective "Best", however, he sees award as a compliment, something that tells him that people see the work he has done and should put in more efforts.
Laycon admitted that not everyone would win am award, neither will all be nominated. He also pointed out how people who were nominated for an award would complain if they don't win.
He tweeted, "I have never been a fan of judging people with the adjective "BEST", however I see awards as a compliment, something to tell you "Hey! We see everything you've done and we think you should get this for your efforts". This doesn't mean every other person didn't put in work!!!. Even TV stations, radio stations, OAP's etc get awards for their efforts, doesn't take away from the worm every media body or personnel put into growing the industry tbh, but when you work hard and you feel like you don't get recognition for your work your emotions set in. But no be everybody go win award, no be everybody Dem go nominate go still complain of no be them collect the award because everyone works hard af to get themselves to that point. I dey emotional so I no go lie say a part of me no want award, because for someone coming from where I came from, a lot of people thinks I don't deserve half of what I have and what I'm getting, so I've had to do double of whatever it is you're supposed to do in this industry. But forget about Laycon, the artist who went to BBN to promote himself and his music and ended up winning the show for once. Y'all need go look inward, all of us wey dey do music and wet dey consume the music con dey pick the best of the music and musicians, lol".
It was recalls Laycon had slammed critics of singer, Burna Boy over his great feat at the One Night in Space concert.
Burna Boy got people talking online with his performance during the 'One Night In Space' concert at the Madison Square Garden.
The event took place on Thursday, April 28, 2022, in New York, and videos from the concert had gone viral on social media.
Burna Boy wowed his fans with his performance, and a video shared by Goldmyne TV captured some female fans throwing their bras at the singer, not minding that it was underwear.
During his performance, Burna Boy, at some point, stopped to pick the bras as he encouraged the female fans to throw more of their bras at him.
Following his performance, fans of Davido and Wizkid reopened the 'Who is the greatest' title battle.
The fans of the trio all dragged themselves as they tried to defend their favorite.
Noting this, Laycon took to his Instagram story to slam those who are fond of creating sadist character with their love for stupid downplays and comparisons.
He went on to congratulate the singer for making Nigerians proud.
"Congratulations to Burna, Congratulations to Nigeria Congratulations to Africa. We all know some idiots would find a way to make this about themselves and their sadist character with stupid downplaying and comparisons. If you are part of this idiots. Congratulations to you regardless".