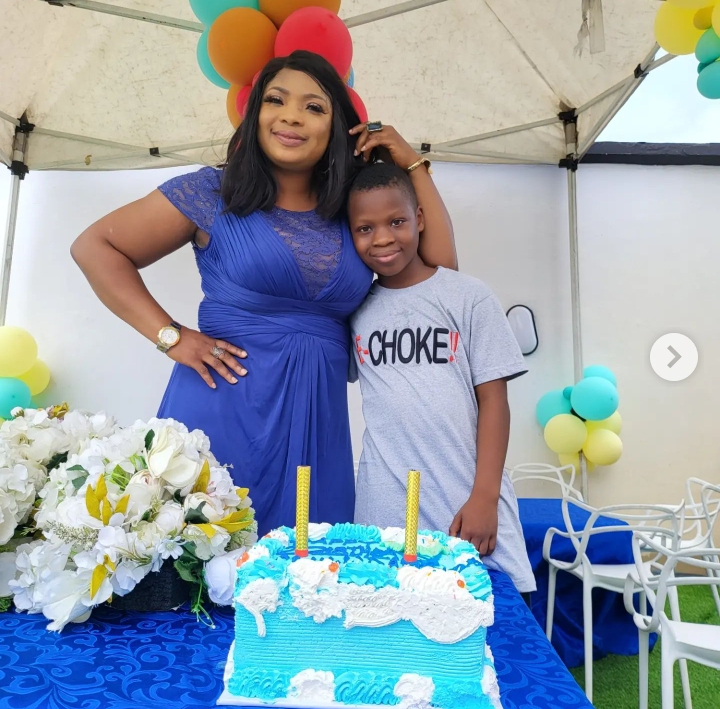 Actress and single mum of three, Laide Bakare has been criticized by some of her fans for not caring about the feelings of her other son while completely carried away in a bid to surprise her other son, Oluwadamilare.
Nollygistvibes reports that Laide Bakare surprised Damilare with an early soiree from trumpeters.
In a video shared on her page, she was heard calling out to the birthday boy and excitedly telling him, "I told you I would surprise you and I did" amidst hugs and kisses, while the younger son, looked on and passed by with a not-so-happy face.
Some fans who noticed this took to the comment section to advise the actress.
One Jummy wrote "Happy birthday to him. Pls, ma when is his brother's birthday too pls do d same bcoz u can see it in his face @laidebakare"
And one Oyebola responded by saying "I swear d boy is not happy…if you guys watch d video very well. Laide Bakare did not even notice d boy is not happy at all"
Watch video below: