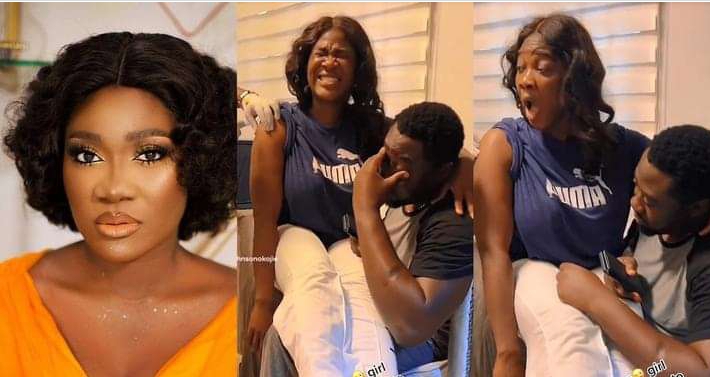 Mercy Johnson is undoubtedly a dramatic person and this is evident in how she executes her roles in movies.
Well, she showed her fans and followers a tad bit of how dramatic she can be in reality on Wednesday, June 2, as she shared a video of her reaction while taking the COVID-19 jab.
Taking to her Instagram page, the 37-year-old actress surprisingly revealed that she is scared of injections and almost fainted while taking the shot.
In the video, she is seen sitting on her husband, Prince Okojie's laps as a nurse injected her arm with the vaccine.
She wrote,
"I hate to have my shots sha😂 just 2 shots and I wan faint😂😂😂 sight my shot buddy?
He nor send me sha😂😂😜 @princeodiokojie ❤️"
Watch the video below,
https://videopress.com/embed/mSs5ndpu?hd=1&cover=1&loop=0&autoPlay=0&permalink=1&muted=0&controls=1&playsinline=0