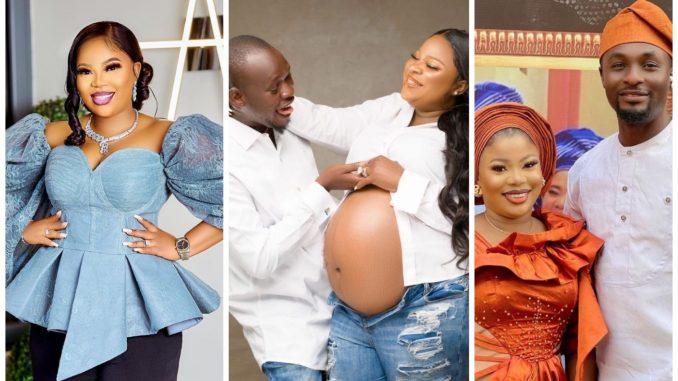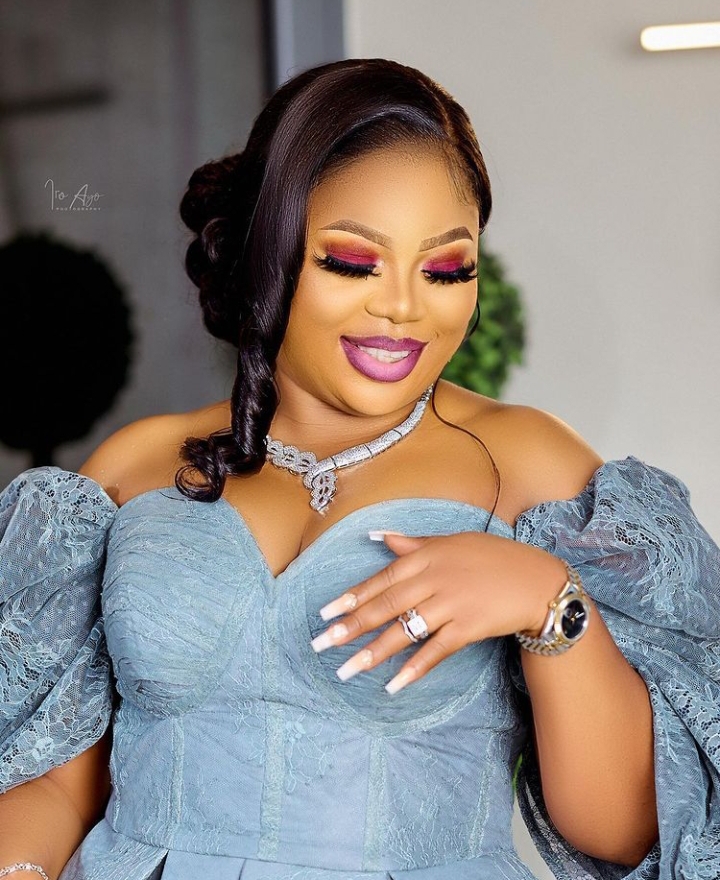 Actress Seyi Edun who has been counting down for some days now, to shut down Instagram with her birthday photos today, June 4, 2022, has been overshadowed by her colleague, Bimbo Afolayan who has just welcomed a baby girl after almost 5 years of waiting.
Kemi Filani reports that the entire Yoruba Nollywood industry has been jubilating over the good news and sharing photos from Bimbo Afolayan's maternity/bridal shower shoot, thus shifting full attention from Seyi Edun's birthday today.
Now congratulating Bimbo Afolayan and her husband, Okiki Afolayan on the arrival of her baby girl, Seyi Edun who is presently on vacation in the UK wrote "Congratulations guys, Ire a Kari (which means, it will go around and be my turn too).
In a swift response, many of Seyi Edun's fans took to her comment section to say Amen and also wish her well.
One Marima Okiki wrote "Amen ire karri I pray to you today yours is coming very soon and it shall be permanent for been my date mate holy Mary will bless you today and fav our you in Jesus name it is so in Jesus name"
One Nafsah wrote "Aameen…we will celebrate you next year too Insha Allah…Birthday wishes to you…my prayer is for you to carry your twins in your hand next year.."
One Happiness wrote "You are next to celebrate this kind of bundle of joy………… Happy birthday to u"