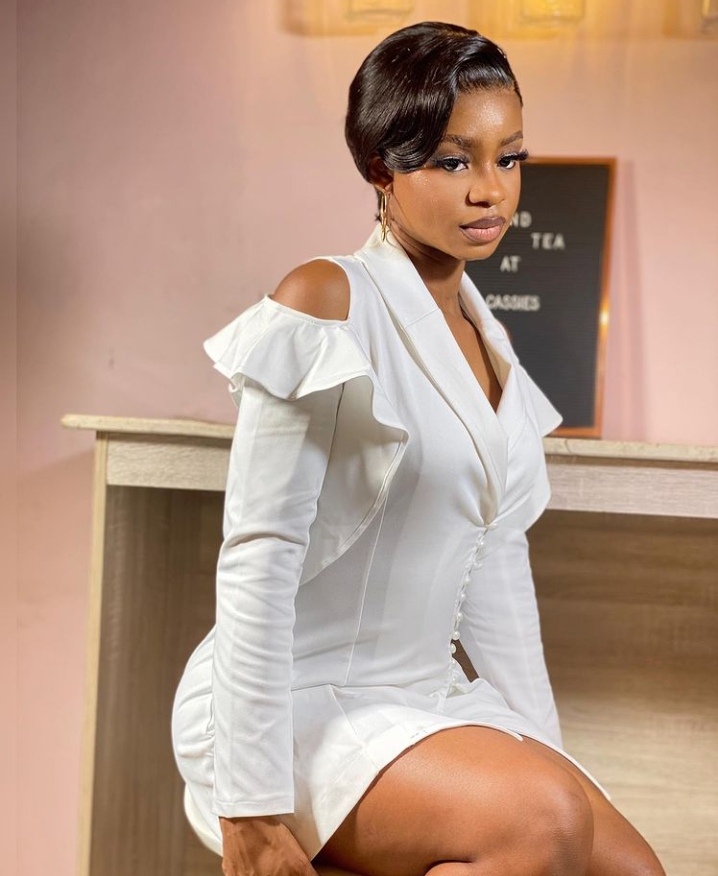 Priscilla Ojo, the daughter of popular Yoruba movie actress Iyabo Ojo, has found herself in a frenzy of celebration after announcing that she has now reached 2 million Instagram followers. She showed her excitement by accompanying her post with stunning pictures of herself in a lovely white outfit and a new hairdo. This is not the first time the young social media influencer will be celebrating on Instagram with her fans, as she has celebrated the acquisition of new cars in the past.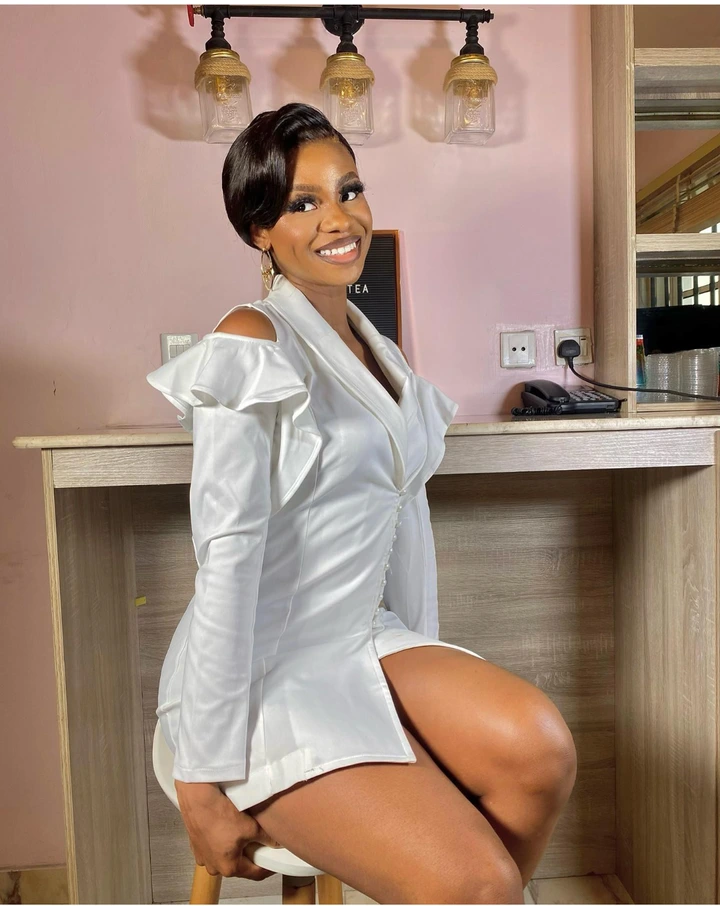 She has continued to flourish thanks to her success in doing well as a social media influencer. Her decision to announce her new milestone is a good idea because sharing her success with the fans who brought her to that level is a show of genuine gratitude. Her celebration overshadowed her beauty looks, though, as she rocked a white outfit and a new hairdo.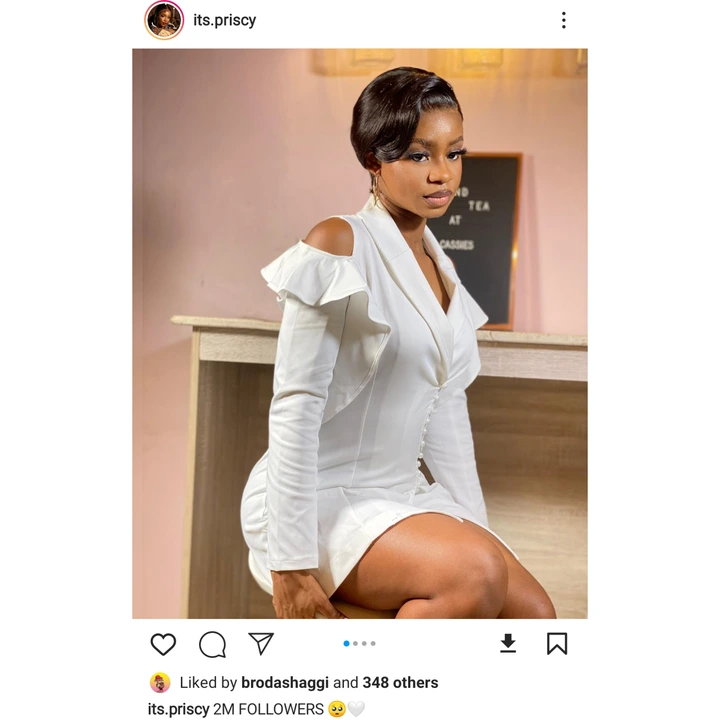 She wrote a caption where she expressed her gratitude to her fans with a heartwarming statement. She said, "2 million followers." I love you guys so much. Thank you all for always keeping up with me. " This is an incredible statement, which describes her as someone who is grateful to her fans who got her where she is.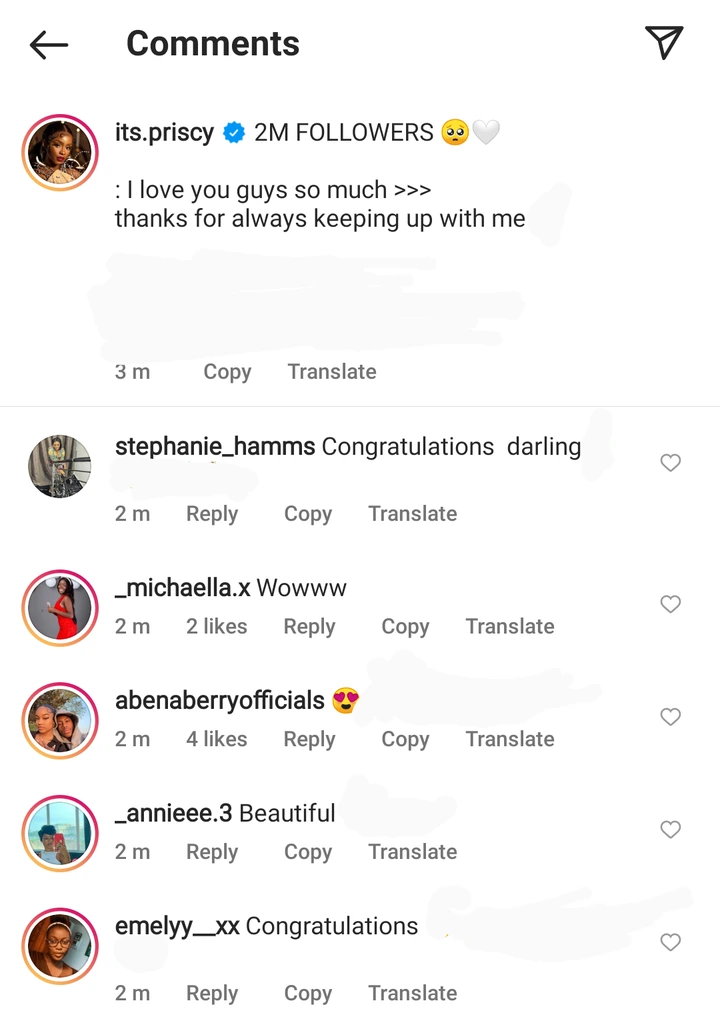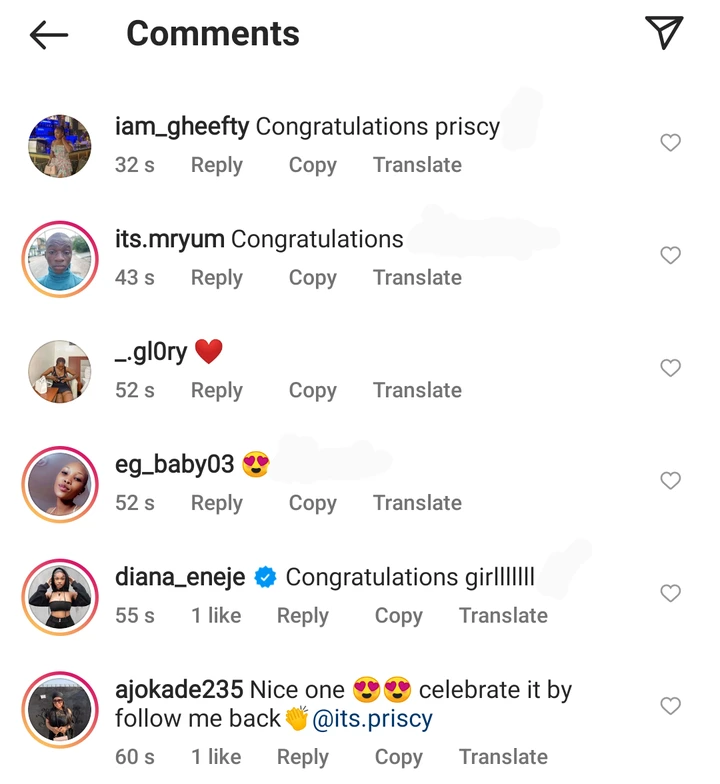 Priscilla Ojo is still young and possesses the ability to improve and go far in her field. She has become a role model for some other younger social media influencers who are also trying to make waves as her success has proved how hardworking and dedicated she is to her job.