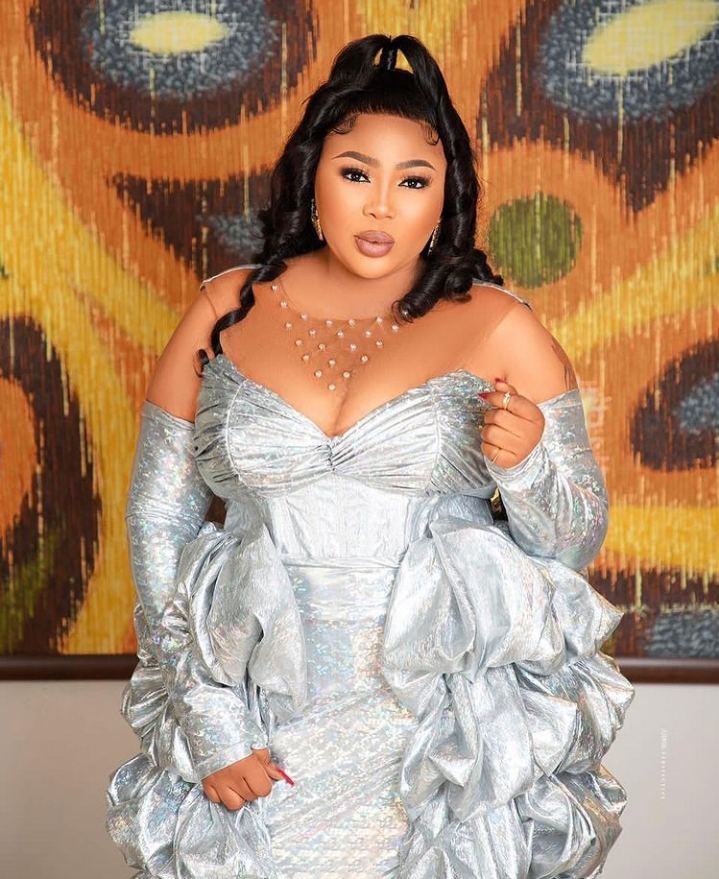 Nollywood actress Omowumi Ajiboye has praised her husband, Segun Ogungbe for his fatherly duty.
The couple who were on the set of a movie with their toddler son had difficulties shuttling between work and parenting.
Omowumi Ajiboye shared a video of Segun backing his son while pacing around in a bid to put him to sleep.
This is a fatherly duty that is rare for many fathers especially in African.
Bearing this is mind, Omowumi praised her husband for being a good father.
She thanked him for always looking up for her and the kids.
Omowumi crowned him the father of the year.
"And the Daddy of the Year Award goes to Daddy Oba. Thank you daddy for loving us. We love you muchcho".
It was Omowumi Ajiboye had gone emotional to celebrate her husband and the father of her two kids, Segun Ogungbe.
The Nollywood actor clocked 52 on March 28 and his beautiful wife had penned an emotional tribute to him.
Omowumi described her husband as her baby, bestfriend, support system and the person who makes her heart beat.
For her, her husband was one who was too good to be true with his brilliance, kindness, strength and everlasting charm.
Omowumi Ajiboye stated that life wouldn't be the same without him as he is the best thing that happened it her.