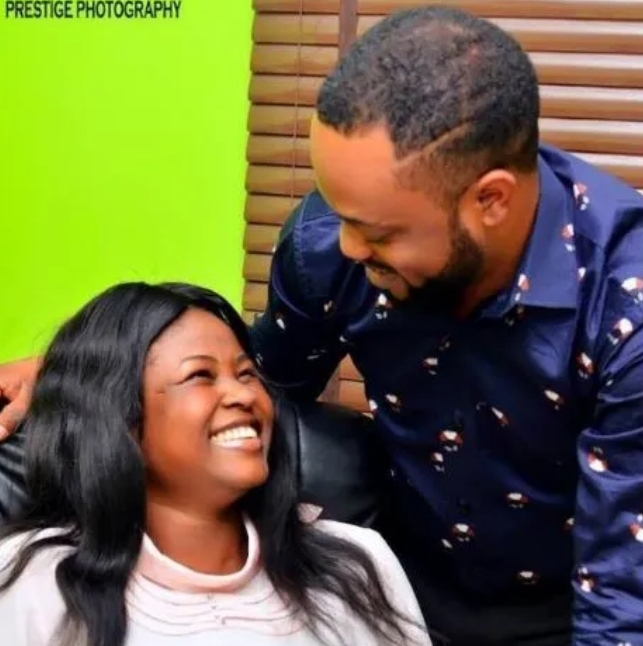 Popular Nollywood actress Bukola Arugba has finally confirmed she is married to her baby daddy, movie director Damola Olatunji.
The actress whose relationship to Olatunji started on a very rough note told Saturday Beats how she felt when Damola left his first wife.
Her words:
"People do not know the true story of an event but they just conclude and pass judgment. It was not easy for me back then because it was my most challenging moment in life.
I am a very quiet person and it was a very gloomy period of my life but I thank God it is over.
It was just the grace of God that kept me through that period and I would not want to comment further on that issue" .
The mother of twins has since got her groove back