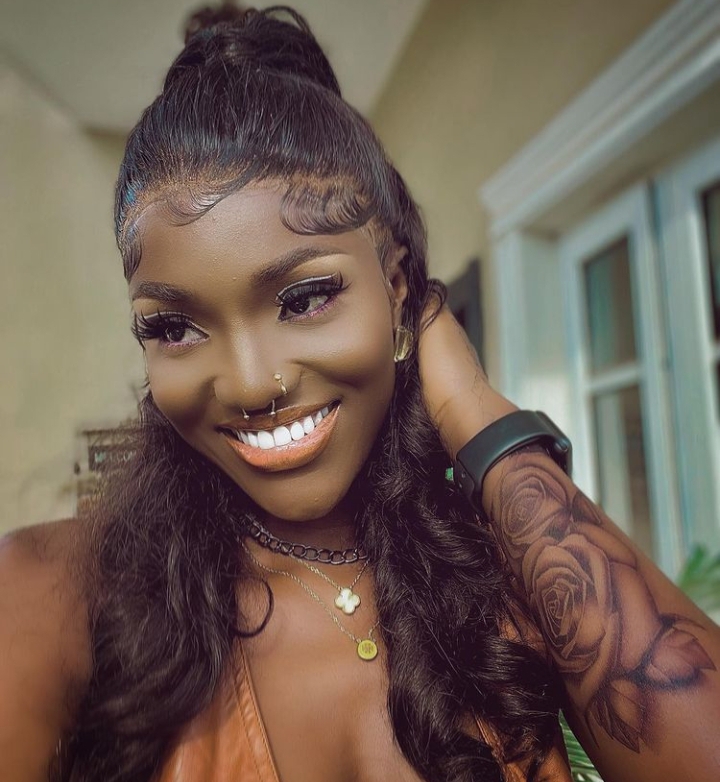 Celebrity stylist Luminee has expressed shock as actress Bukunmi Oluwasina delighted her daughter with one hundred thousand naira cash on her 8th birthday.
News reported that Luminee elegantly marked her daughter's 8th birthday with stunning photos online. The mother and daughter duo were captured twining some newly debuted outfits from Luminee.
Luminee was full of prayers yesterday when she anointed her daughter for success and greatness in all her endeavours.
She wrote: CHAPTER (8TH) BIRTHDAY @anjybabygirl !!! ALL I NEED IS YOUR PRAYER…….
May the hands of God continue to rest upon your life, @anjybabygirl
Your voice shall be heard all over the WORLD as you grow. As you clock this NEW AGE, may God grant all your heart desires, may he grant you Success in all your endeavors but present and future, may you be the BEST among the BEST and the brightest of all, l PRAY with you tonight ANJOLAOLUWA @anjybabygirl Nations will serve you you will continue to be a source of joy to your family, no evil shall befall, you will succeed in LIFE WISHING YOU LONG LIFE and PROSPERITY, PEACE, JOY, Allround love,favour and happiness, grow gold dear, Omo to jo MUMMY, When your Mummy is a CEO, SO ADORABLE, ISU omo a jina fun gbogbo abiyamo Aiye ooo Eni je ninu Saare, loruko Jesu. Amin!!!"
Following these updates, Luminee shared a screenshot of the cash gift sent by Bukunmi Oluwasina to mark her daughter's birthday.
The proud mother, who could not curtail her joy, shared the details online after being cautioned by Bukunmi Oluwasina not to share it.
She wrote: O Ti Tun Zehhhhhhhhhhhh! MI OWOH O, O JO MI LO JU! I LOVE YOU BAJEBAJE
@bukunmioluwasina Dont tell me not to post this o….
I love you ooooooooooo
Guys! Money don dey plenty o
Thanks her on ANJY BEHALF…….