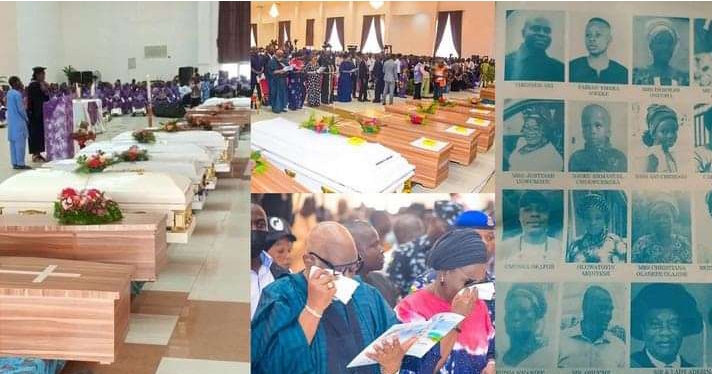 The victims of the gruesome attack on St. Francis Catholic Church, Owo, Ondo State, have been laid to rest.
June 5 was a Black Sunday for Nigerians after gunmen invaded the church and shot sporadically at worshippers, leaving scores dead and others injured.
The remains of those killed in the attack including men, women and children, have been buried in the state.
A funeral mass was held in their honour on Friday, June 17, and it was attended by Governor Rotimi Akeredolu and his wife alongside, Olusegun Mimiko, a former governor of the state.
Photos and video from the funeral mass have been shared online. See as you scroll,
See pictures of some of the victims below,
May their souls rest in peace.