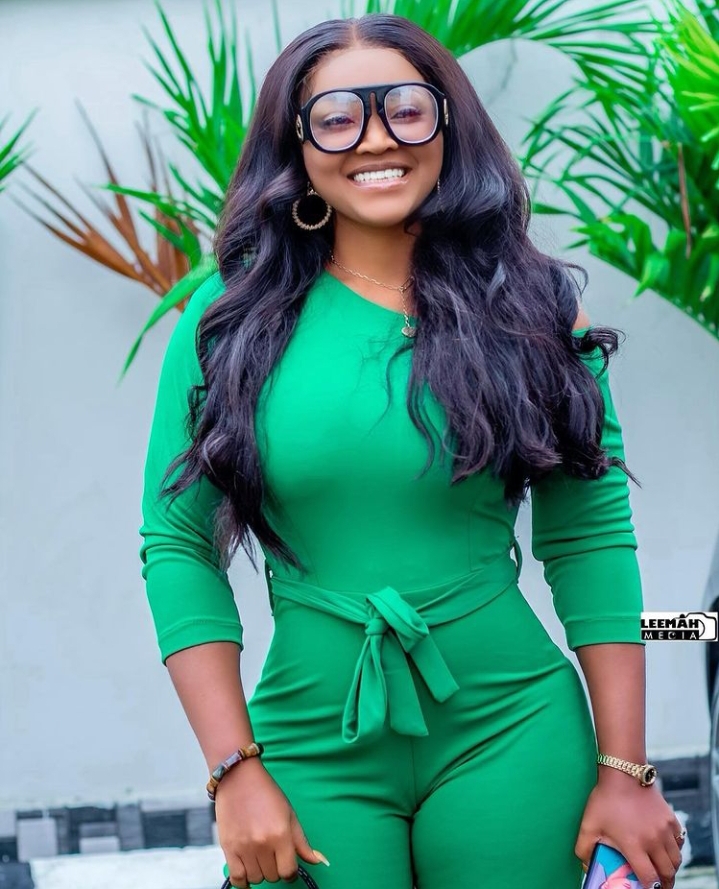 Nollywood Actress, Mercy Aigbe Celebrates Her Son "Juwon" As He Clock 12 Today
Nollywood Actress, Mercy Aigbe Celebrates Her Son
Birthdays are special moments when we thank God for the gift of life. Just a moment ago, Mercy Aigbe took to her verified Instagram account and revealed that today is her son's eleventh birthday.
The movie star shared a lovely picture of her son with a caption just to make the day unforgettable. Sharing the post, Mercy Aigbe wished her little boy a happy birthday. She referred to him as her happiness, a bundle of joy, and the prince of her life.
She wrote:
"Happy birthday to my cutie pie, the love of my life 😍😍😍😍
I give God all the glory for the gift of a son like you, you are so calm, gentle, extremely caring, very intelligent and I am so blessed to be your mum 🙏🙏❤️
May you continue to flourish in God's blessings. His countenance shall shine on you, you will find favour in the sight of men. The earth shall yield its increase for you and so you shall not lack. You will live very long in great health, unending blessings and the purpose of God shall be fulfilled in your life! Grace will not be lacking in your life! You will be a great blessing to the world…..
Happy birthday Olajuwon, Oluwajuwonlo Omo Mercy, Olowori mi Kekere…. mummy's male bestie, my Roblox game partner 😂 my pancake making teacher 😂😂
I love you son 😍😍😍😍"
Actress Mercy Aigbe and her son look so much alike. It's hard to visit her official social media accounts without seeing pictures of them having a great moment together. The fact that she constantly flaunts him online shows that they have a stronger bond than a mother and son relationship.
Recall that Mercy Aigbe is among Nigeria's best actresses. She has been featured in many entertaining English movies. Mercy is talented, creative, dedicated and committed to success. She has succeeded in building reputable brands for herself despite the challenges and competition in the entertainment industry.
If you are yet to celebrate the little boy, kindly use the comment box and do that immediately. Feel free to like and share this post.