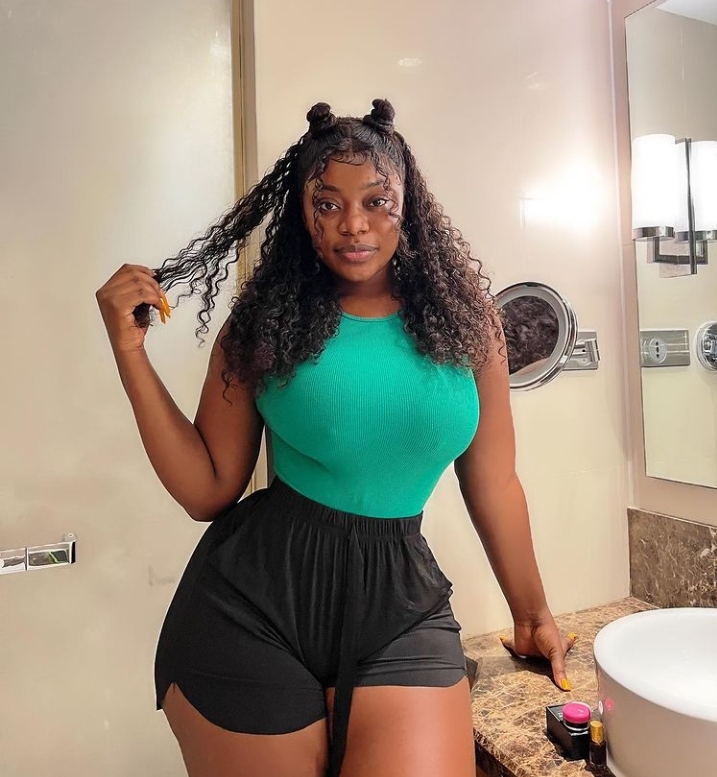 Comedienne Amarachi Amusi (known professionally as Ashmusy) is a popular skit maker and content creator. She took to her Instagram page to reveal the experience she had yesterday when she stepped out with her personal assistant.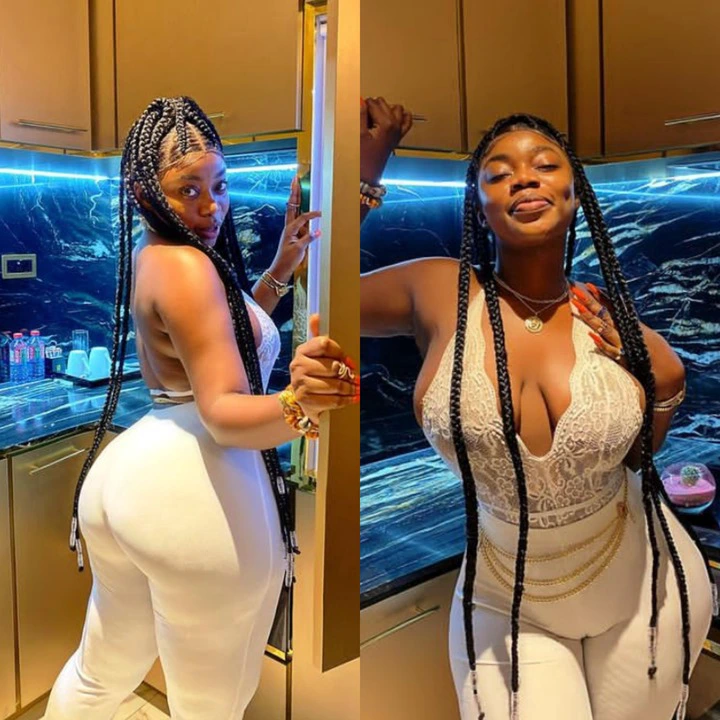 According to what she narrated on her Instagram story, when she stepped out, she caught a married man staring at her. The supposed married man was sitted with his pretty wife and almost got up to toast her (Ashmusy).
She revealed that she had to leave the place immediately because she did not want any problems. Her personal assistant was laughing at the whole scenario because she was the only one who understood what happened there.
Read the story below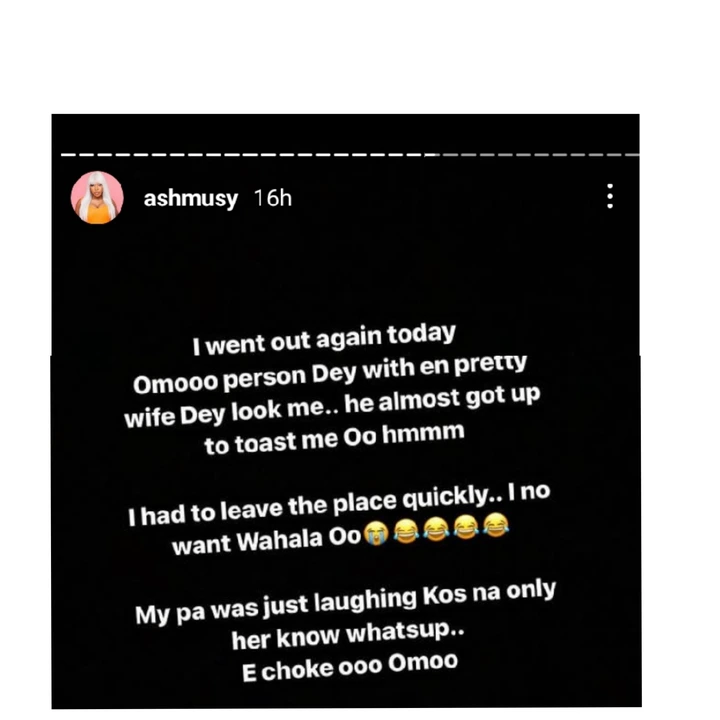 Comedienne Ashmusy is an industrious and hardworking young lady who has made a name for herself in the entertainment industry. Aside from creating comic contents on social media, she is a brand Influencer and a social media sensation.