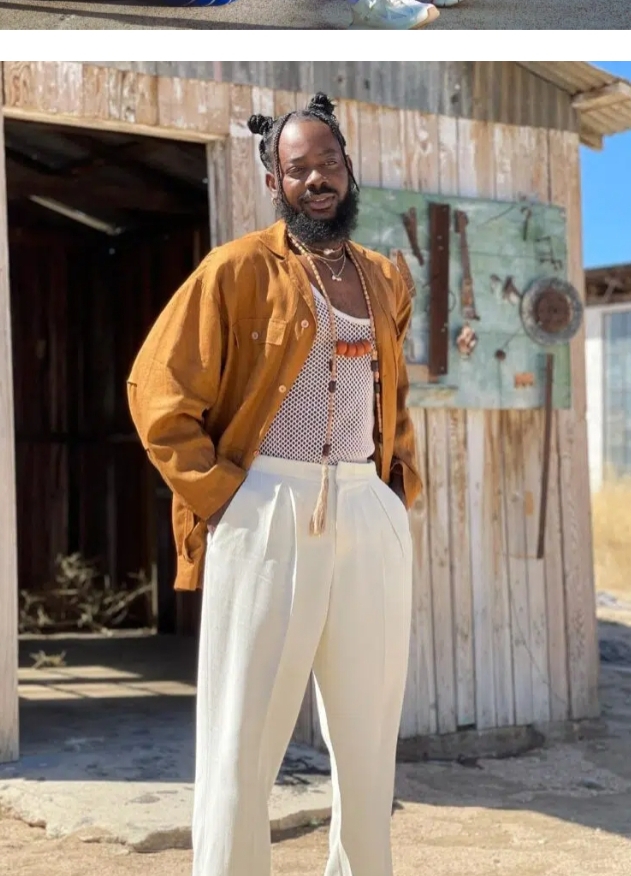 Adekunle Kosoko, also known as Adekunle Gold, is a Nigerian musician, highlife singer, songwriter, and graphic designer. He has been a strong presence in the Nigerian music sector for many years, consistently producing captivating songs.
On January 28, 1987, he was born into a royal family in Lagos State (Kosoko Family); he is a resident of Lagos and of Yoruba ancestry.
Adekunle Gold is also the nephew of prominent Nollywood actor Omoba Jide Kosoko, who, as the name "Omoba" suggests, is a royal.
Adekunle Gold was born in the Ifako-Agege neighbourhood of Lagos State and spent a portion of his life there as well as in the Ikotun area.
Adekunle Gold's parents are both teachers; they are a well-respected and humble family, which is evident in Adekunle Kosoko's way of life.
Adekunle Gold, like every other youngster in this region of the world, was raised in an African manner to love, respect, and be modest toward those around him.
Adekunle Almoruf Kosoko appeared to be a typical young man in his twenties, with short hair and a simple T-shirt and shorts; this was in 2016.
He was a tech bro before his music career took off. He was a graphic designer for YBNL, and he dressed in plaids, jeans, chinos, sneakers, and spectacles, as was characteristic of a tech bro in the 2010s.
He no longer goes by the name Adekunle Gold. He's an AG baby. He changed from saying, 'Orente no dey whine,' to saying, 'Love isn't enough, come to me mo lowo.'
The level of transformation is consistent with a man who has progressed in every element of his life, particularly financially.
There is a popular saying that 'no one is ugly, it's simply a lack of money,' but AG baby went one step further when he obtained money – he established his particular style.
Adekunle Gold is shaping up to become a fashion icon.
Let's take our time to look at the little things AG Baby has changed about his style that has changed his game completely…
His Hairstyle
We knew he was up to something when he rejected the low fade and began plaiting his hair, notably on his album Afro Pop Vol 1. AG's baby appeared in his new form.
The braids with pearls were a great twist that gave something new to his look.
Combination of colours
We knew he had a passion for African culture, but we adore how he explores colour, from orange to purple, no colour is off-limits for AG baby.
His two-piece style
AG baby is the two-piece king.
This style, especially a free-flowing type, adds some androgyny to it and makes it pretty old, but as Gen Zs say, we love to see it.