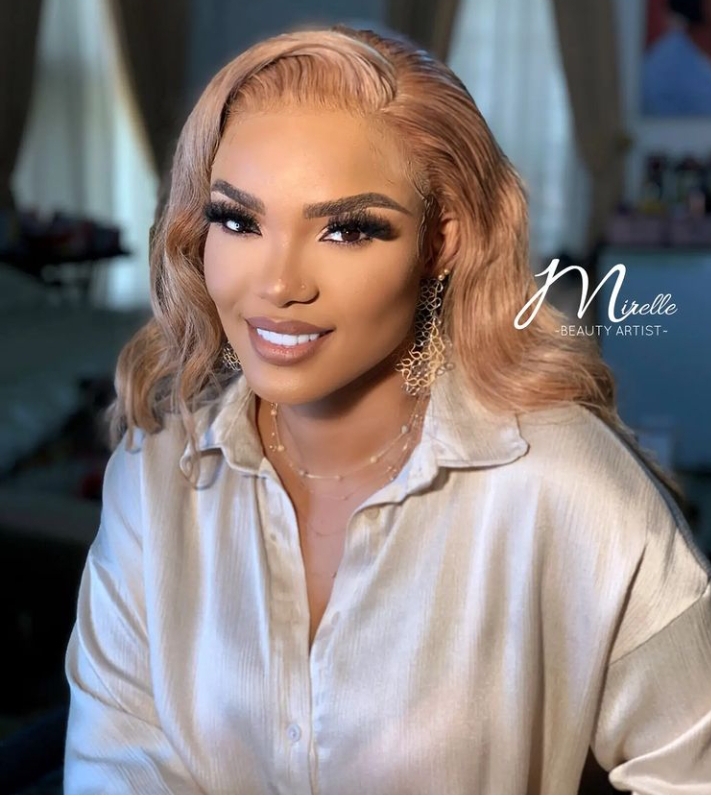 Nollywood Actress, Iyabo Ojo strongly believes that she inherited her motherly Instinct from her maternal grandmother.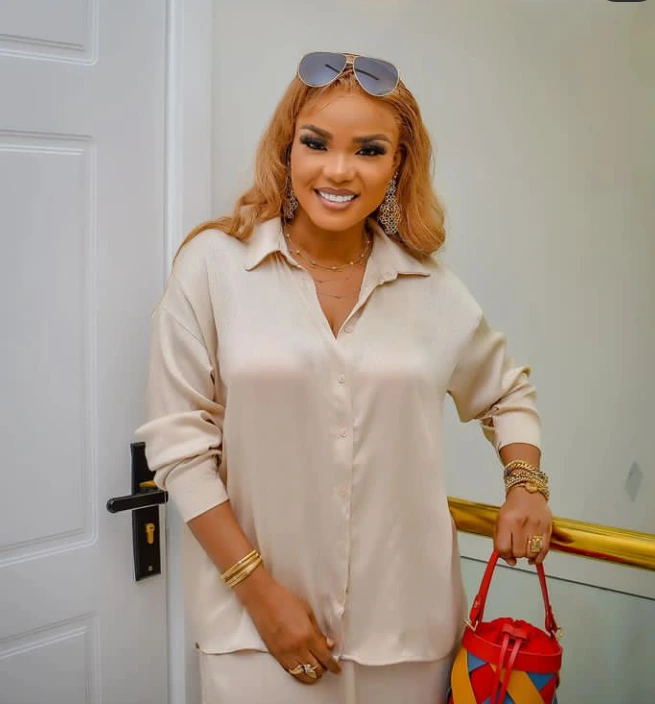 The actress took to Instagram to share a black and white photo of her grandmother. She said, "This was believed to be me in my previous life. My darling Mum and Dad named me after her because they believe that she came back". Iyabo explained that she was given the name Alice Iyabode after her grandmother who died the same year she was born. Her grandmother died in early 1977, and she was born in December 1977.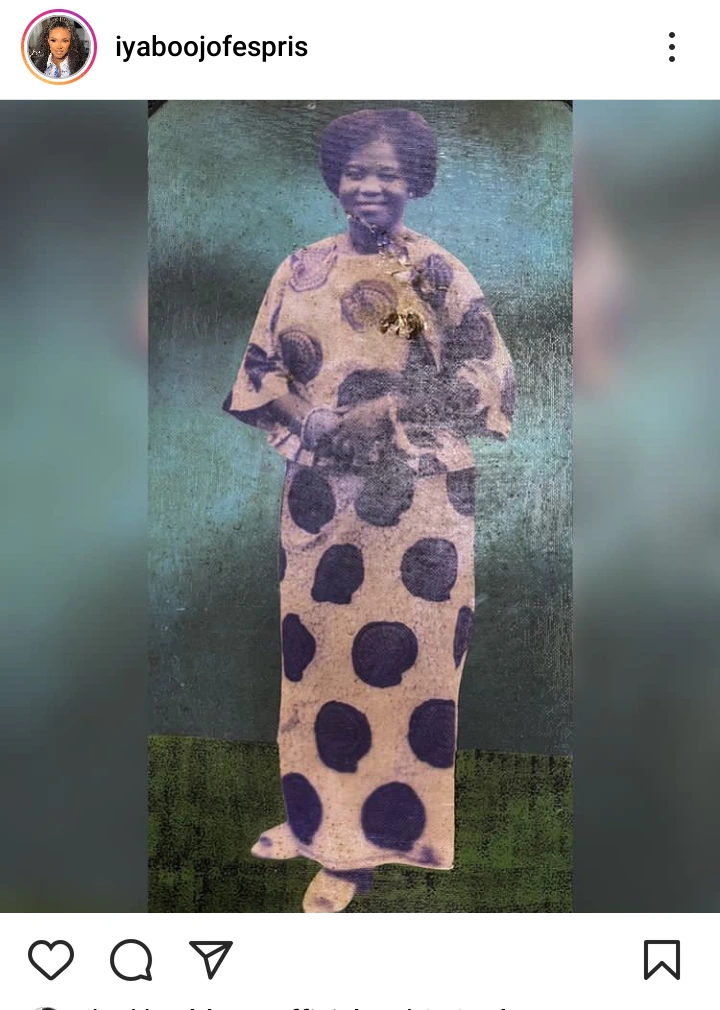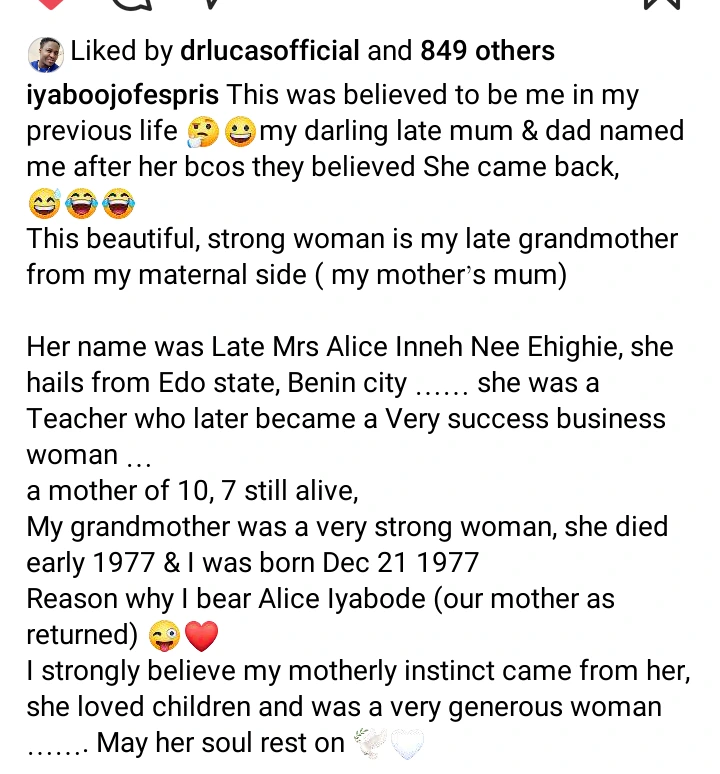 Iyabo said, "I strongly believe my motherly Instinct came from her, she loved children and was a very gracious woman". If the mother of two is saying she inherited her grandmother's motherly Instinct, then she is trying to imply that she also loves children and she is gracious like her grandmother.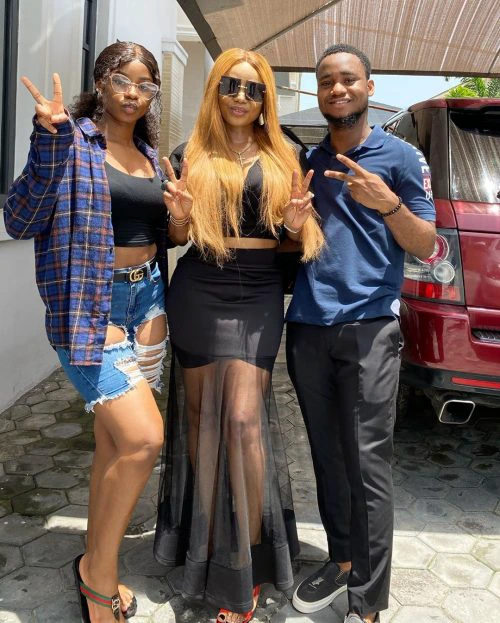 Iyabo Ojo and her children.
It happens that we end up inheriting a trait from our grandparents. Sometimes our parents might not have or show these traits, but it will be clearly be seen that you inherited them from your parent's parent.