Taiwo Hassan, popularly known as Ogogo has found himself on social media space after engaging in an altercation with some of his fans in Ilaro, his hometown earlier today. According to the video, the Nollywood Star was seen beating up one of his street supporters after he asked for money.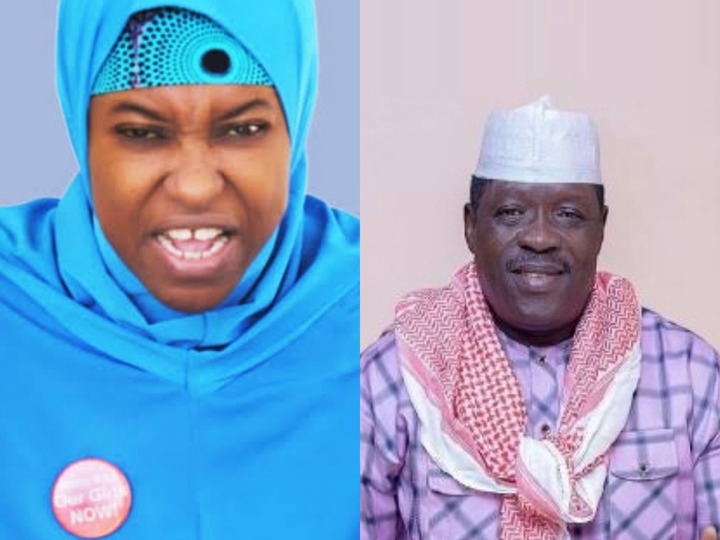 Aisha Yesufu and Taiwo Hassan || Google.
While addressing the incident on his official Instagram page, Taiwo Hassan said that he was in his hometown in Ilaro to check the progress of a project when some street fans approached him, hailing him and demanding money. He revealed that after he gave them the amount he could offer, one of them dragged his clothes, demanding more money. Speaking further, he said he instructed him to leave his clothes alone but the fan told him to do his worse.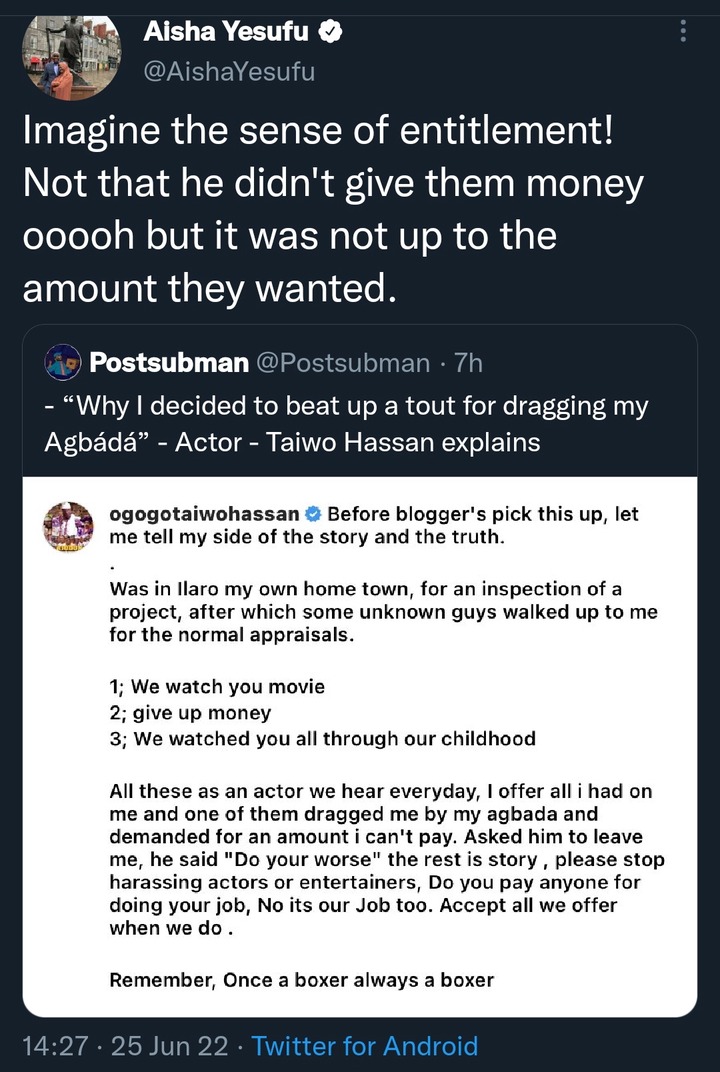 However, while reacting to this, Aisha Yesufu condemned what the supporter did. According to her, she said, "Imagine the sense of entitlement! Not that he didn't give them money ooooh but it was not up to the amount they wanted."
Watch the video here.