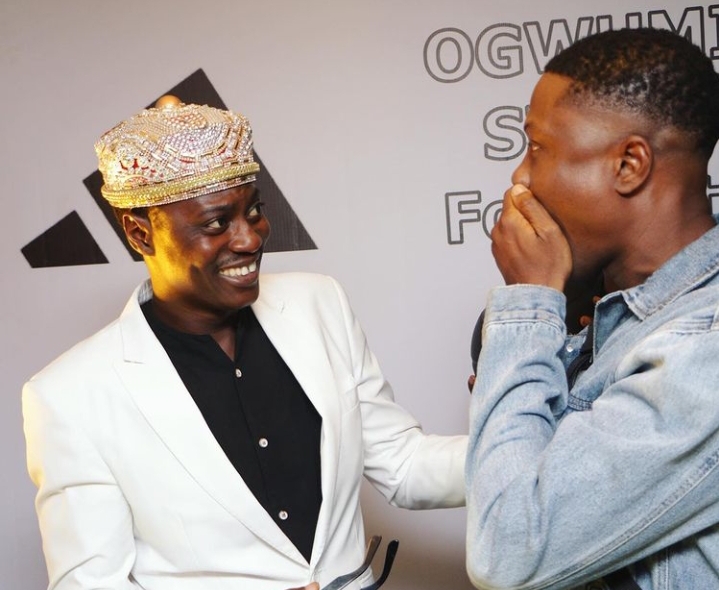 Nigerian rapper and songwriter Olanrewaju Ogunmefun, better known as Vector, has penned a warming note in remembrance of the iconic Nigerian rapper and singer, Sound Sultan.
Taking to Instagram, Vector recalled what happened while recording an intro to one of his songs, Teslim.
The rapper claimed he would have called Sound Sultan for help when he was stuck with his lyrics, but he is still trying to accept the fate that he is gone.
He wrote: "I was recording the intro to Teslim then the following lines happened…
" I realize baby mama drama is the worst part of being a father,
And I should have been like @soundsultan
If you saw my " D " it will mean my brother… "
I don't know how to deal with anything other than accept fate. That said, Olanrewaju… even after death."
It was recalls that Nigerian singer Lami Philips is yet to get over the shocking demise of Sound Sultan, who died on Sunday, 11th of July, 2021, of Angioimmunoblastic T- Cell Lymphoma in the United States of America.
Lami Phillips claimed Sound Sultan was an angel on earth, and there are specific lessons to be picked from the lifetime of the music star.
She said: "I'll be a year soon..A year of seeing you in everyone wearing a hat. A year of needing advice and my reflexes wanting to dial your number. A year of Sallah now being bitter sweet because Chichi won't be serving her trusted meat while you crack everyone up…
A year of not wishing I could bring you back for Chichi and the kids. A year of hearing your voice in my heart when the world gets too cold and vile. A year of trying to comprehend how your genius never made you a proud person.. never let you forget grace and love .#1yrSoundSultan. A year of thanking God I was your beloved sister. A year of being scared to attempt finishing our silly song. A year of still not understanding how it's you I feel this grief for. A year of of why, how… and "I wish"
A year. Ko ye mi.. sugbon o ye Oluwa."