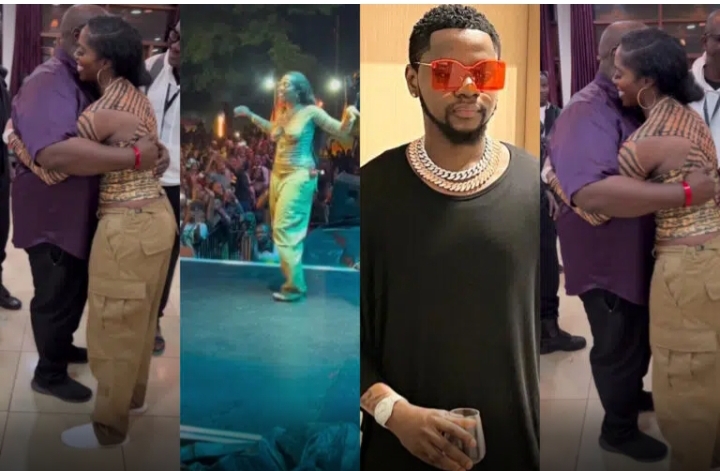 Love me jeje singer Seyi Sodimu has thrown a shade at singer Kizz Daniel as he applauds Tiwa Savage for being dedicated to her craft.
The singer gave a special shout-out to the mum of one for performing to her fans in Kampala even in the rain.
Using her as a case study, he warned artists never to take their fans and supporters for granted.
He avowed that as an artist or entertainer, it is a privilege and a blessing to do what they do.
Seyi Sodimu made them realise that nothing lasts forever.
"As an artist and entertainer it is a privilege and blessing to do what we do. Please never take your fans or supporters for granted! Shout-out to @tiwasavage for performing to her fans in Kampala even in the RAIN!! Also remember that nothing lasts forever. Go out and be GREAT! Life-changing things happen when talent meets hard work".
This message is coming days after Kizz Daniel disappointed his fans in Tanzania.
Kizz Daniel had gotten into trouble with his fans again as he failed to make an appearance at a concert in Tanzanian.
The singer was supposed to perform at Warehouse, Old next door arena, Tanzania, but he failed to show up.
In a video online, fans were seen throwing cups, bottles and items on the stage as they exited the venue.
Concert promoter in Tanzania, Stephen Uwa, narrated the reasons behind Kizz Daniel's refusal to show up for his concert in Tanzania.
The police arrested the singer in Tanzania for failing to attend a paid concert. Read more here.
Speaking with media personality Ifedayo Olarinde, popularly known as Daddy Freeze, on Monday night, Uwa narrated what transpired between himself and the Buga crooner.
According to him, Kizz Daniel refused to perform at the event because he (Kizz Daniel) was not with his gold chain.
"He (Kizz Daniel) only said the airline didn't bring his bag that is why he cannot perform. Because his gold chain is not there. And he had a gold chain on his neck. He wanted everything," Uwa said.
The promoter further noted that he booked Kizz Daniel through his management, Upfront and Personal Global, headed by Paul Okoye, popularly known as Paul O.
According to him, Paul O cried and begged Kizz Daniel to come for the show too.
The show promoter added that he paid Kizz Daniel $60, 000 to perform on the show and still had to beg him but the singer didn't show up.
Following his release, Kizz Daniel apologised for failing to turn up at his concert in Tanzania.
The Buga crooner also promised to perform for free in Tanzania during an official press conference he held to address the issues surrounding his earlier refusal to show up.