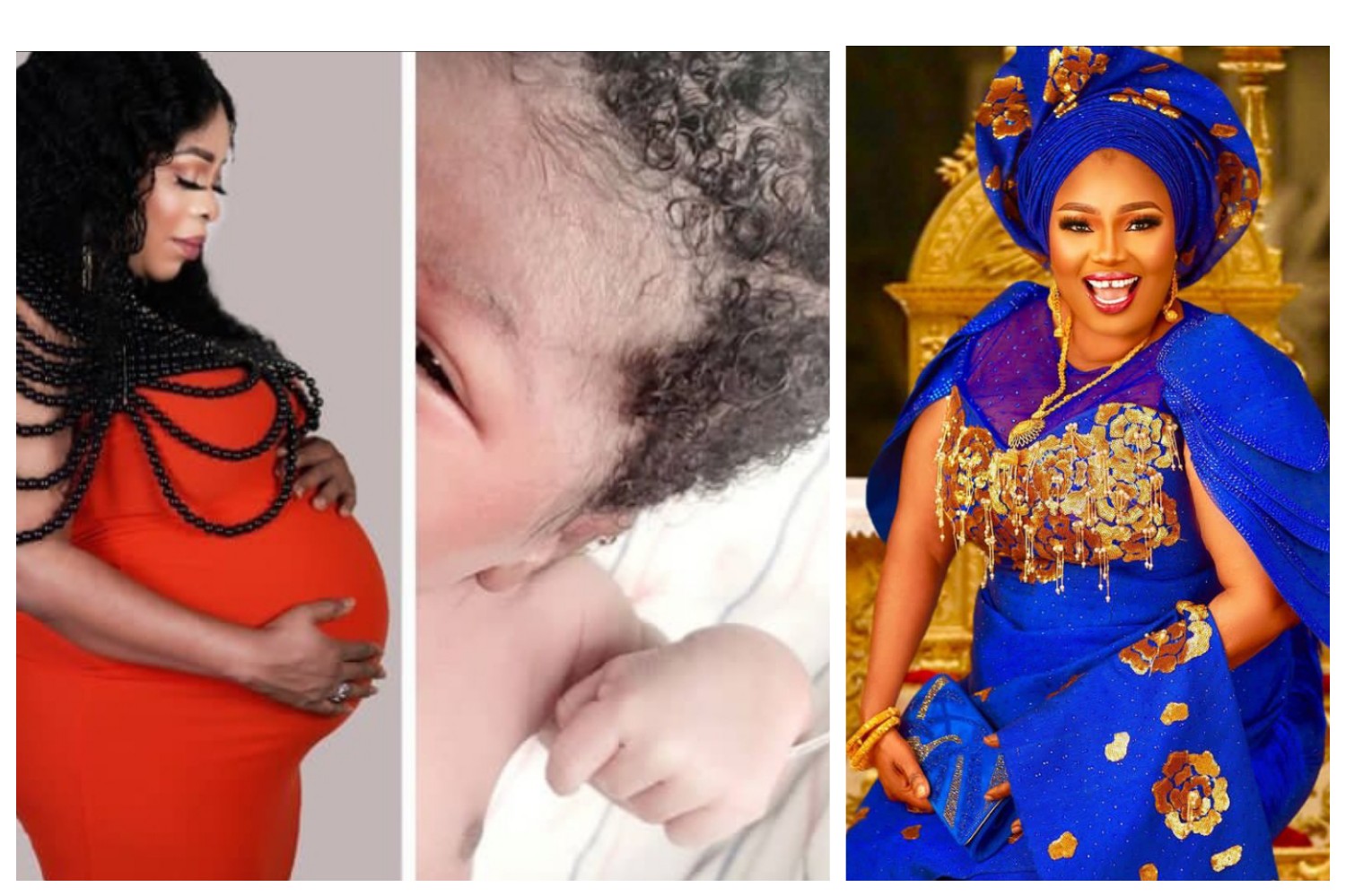 Nollywood actress Jayeola Monje, who is now a grandmother has shared her testimony of how she and her family fervently prayed for their latest addition.
Jayeola revealed that for the past few days, she has been on her knees begging God for safe delivery.
Their prayers have been answered as her daughter, Ferrari Bongkem, welcomed a child.
The curvy actress, however, didn't tell us the child's sex.
"For the past 3days we've been on our knees begging God for safe delivery and our prayers has been answered. Congratulations my baby love @ferraribongkem Jesu seun o".
Bose Alaoo: Oluwaseun Congratulations dear
ferraribongkem: Latest grandma in town
glitterstouch_makeovers: Allihamdulilai we thank God
fabulous_outfits: Congratulations Aku orire
mhiz_gato: God is great congratulations
obelueruaya: Congratulations
It was recalls Nollywood actress Mide Martins Abiodun was recently declared a grandmother by her adopted daughter, Yetunde Barnabas. The latter welcomed her first child, a girl, on the 26th of July, 2022.
Nollygistvibes reported that Yetunde Barnabas and her footballer husband, Olayinka Peter, welcomed a baby girl in Prague, Czech Republic.
The beautiful couple shared the news on their social media page, revealing that the child was christened Gemma Olayinka.
Mide Martins Abiodun took to her verified social media page to congratulate her adopted daughter with an exciting caption.
She wrote: CONGRATULATIONS MY BABYGIRL
I'M SO PROUD OF YOU @yetundebarnabas
MAY GOD CONTINUE TO BLESS YOUR HOME
THANK YOU LORD FOR EVERYTHING".
In reaction to the post, Yetunde Barnabas declared Mide Martins as a grandmother.
She wrote: Eti di GrandMa oo
Thank You, Mama Love You
In a follow-up post, Mide Martins joyfully welcomed her granddaughter, Gemma Olayinka, into her world with lovely words.
Mide Martins shared a beautiful picture of her granddaughter, Gemma, accompanied by a welcoming statement. She congratulated the new child's parents, Yetunde Barnabas and Peter Olayinka.
Mide Martins wrote: WELCOME TO OUR WORLD. MY BEAUTIFUL PRINCESS OMOTOLANI GEMMA OLAYINKA.
CONGRATULATIONS @yetundebarnabas @olayinka_peter
MAY GOD CONTINUE TO BLESS YOUR UNION".
In like manner, Mide Martins' husband, Afeez Owo, proudly flaunted his granddaughter with a cheering caption. In addition, he shared a video on his Instagram page where he congratulated the baby's parents.
He wrote: He wrote: Is About to go down here , Congratulations to daddy and mummy Omotolani".