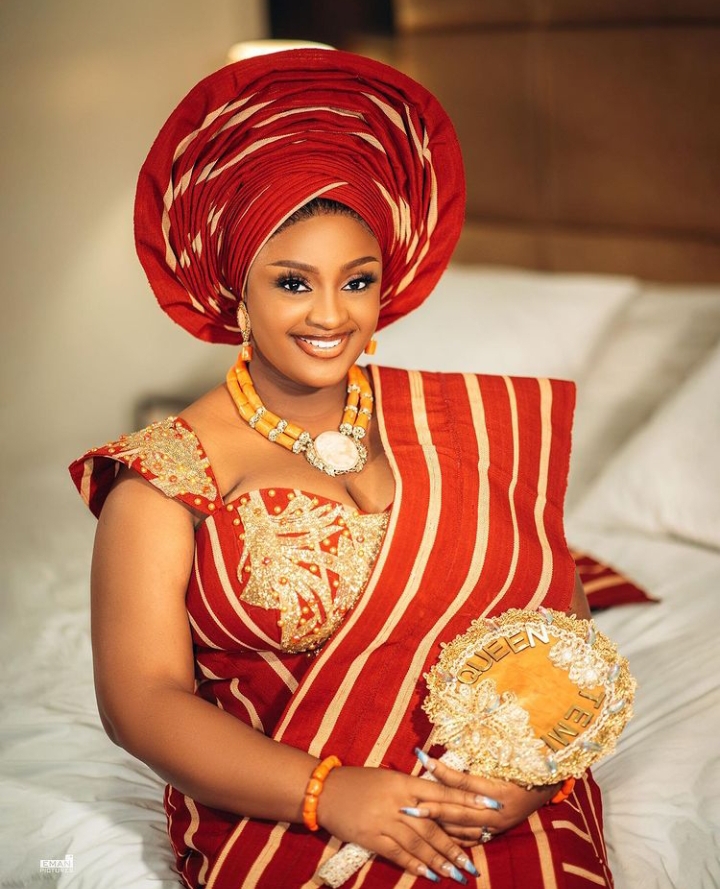 Temilade Kosoko, one of the daughters of veteran Nollywood actor, Babajide Kosoko has finally opened up on her alleged fake marriage to her lover, Okorodudu Michael.
A few days ago, news reported that Temilade Kosoko stirred the internet with reactions by tieing the knot with her lover.
The beautiful and budding actress shared matching photos of herself and her assumed husband in traditional attire, all geared up for a lovely shoot.
Temilade Kosoko also shared different videos on her Instagram page where she and her supposed lover were spotted in the western bridal outfit, getting glammed up for a beautiful wedding.
A new post shared by Temilade Kosoko on Instagram finally confirmed the allegations online that her wedding was fake.
Mixed reactions trailed had trailed her previous wedding posts with many expressing confusion on whether Temi Kosoko is officially married or whether it is a video promotion like Teni's video themed wedding that surfaced online a month ago.
Many got a confirmation from Temi Kosoko's sister, Shola Kosoko after the former refused to clarify her followers on her supposed marriage.
Sharing a video online, Temilade Kosoko begged her fans, who had been angry about her impromptu marriage, stating her marriage to Okorodudu Michael was fake.
She wrote: My village people 😒😒😒, small fake marriage, una don vex. No be so oo