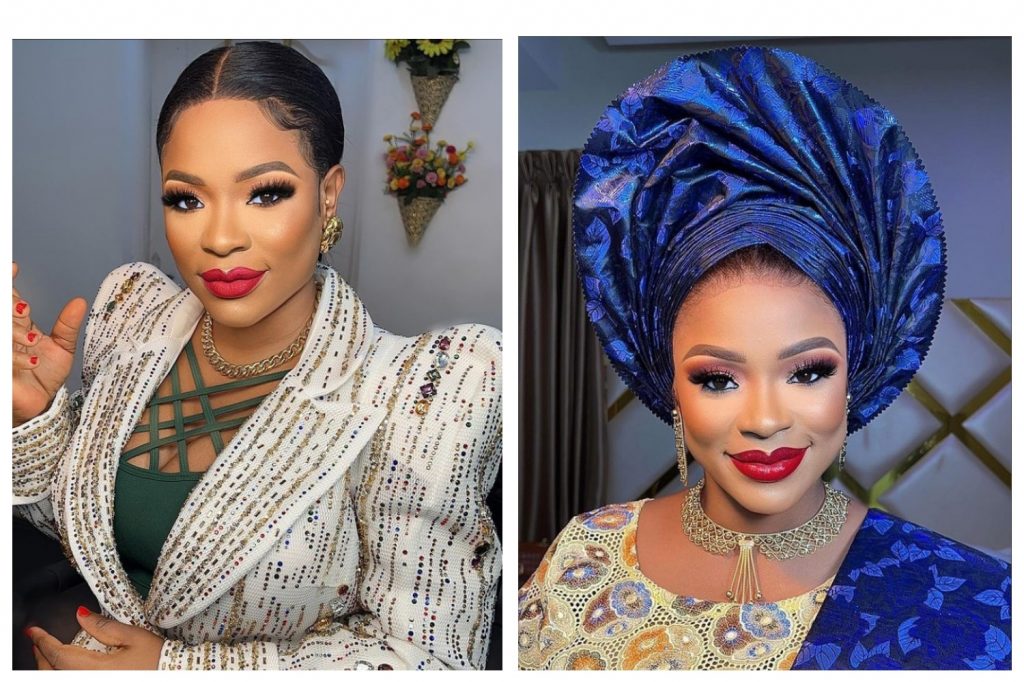 Self-acclaimed celebrity wife Desola Afod had a messy fight with a female troll who claimed to be pregnant for her husband.
The troll had taken a swipe at her actor husband, Kunle Afod, who is known for his cheating habit.
Mocking him, the troll claimed to be pregnant for him.
"Afod wey his dick no stay one place. We don born for ur husband".
Desola, who was left furious at her comment, didn't hesitate to lash out at her.
She dared the troll to use her original account to face her.
Desola vowed never to leave her husband.
"You don't have to use a false account if you're bold. Even if you do….. I won't leave him".
This isn't the first time Desola would fight dirty with trolls.
The troll wrote: "Why do you want to kill yourself for a man that does not LOVE you. Na only you dey love up and down. Which dirty Afod husband are you praising. That has another wife and in Ibadan and she is presently Pregnant and they both planning engagement soon you will hear the news"
Responding to the troll, Desola Afod revealed she would not leave her husband no matter the circumstances or his wrong deeds.
She wrote: Use your original account … make AFOD fuck your mama! Make every woman born for am … they will be slaves for my children and I won't LEAVE HIM gan sef…I don't need him to love me ..: as long as I do WE MOVE" she responded.