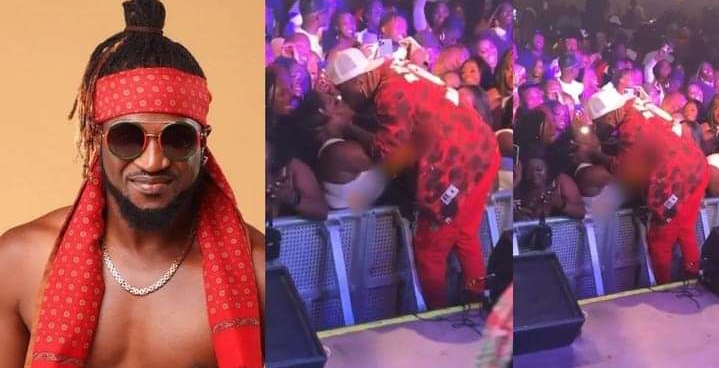 Popular Nigerian singer, Paul Okoye better known as Mr P, recently pulled an unexpected move at a concert in Dallas, Texas.
The singer and his brother, Peter Okoye, who reconciled few months ago after a long time feud, are currently having a reunion tour in selected countries around the world.
The 'Jaiye' crooner held a concert in Dallas, Texas, recently and were performing their hit single 'Beautiful Onyinye' when Paul planted a kiss on a fan's lips.
In the heat of the performance, Paul went closer to the audience and the female fan held onto his face tightly, prompting him to lean into her face and kiss her.
Watch the video below,
https://videopress.com/embed/k8bD1BSp?hd=1&cover=1&loop=0&autoPlay=0&permalink=1&muted=0&controls=1&playsinline=0&useAverageColor=0