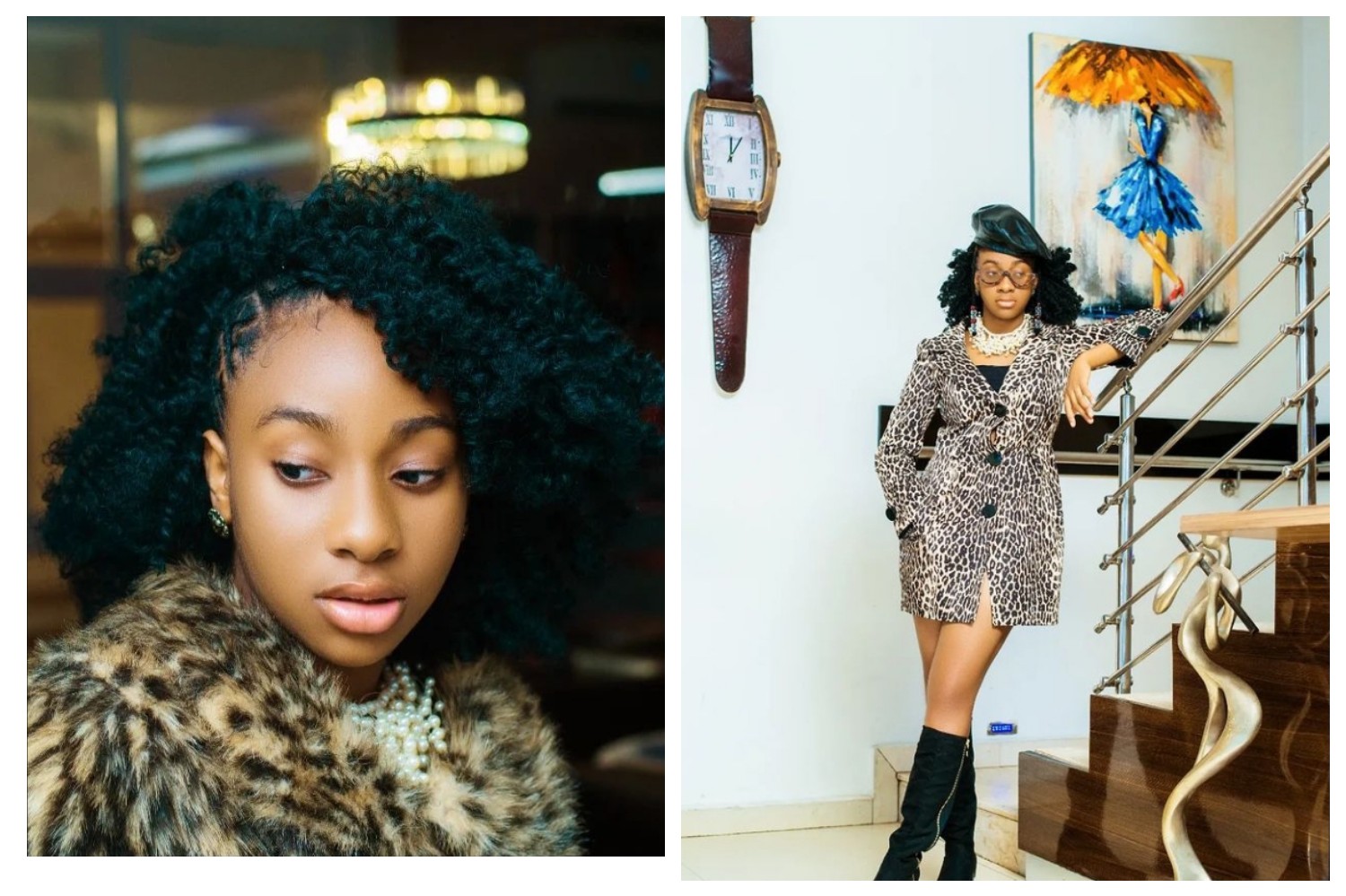 Adaeze Onuigbo,a famous teenager Nigerian actress and a model , who is renowned for her unique acting skills and charming beauty that has won her millions of fans in Nigeria , has shared stunning photos as she celebrates her 14th years birthday today 2nd September ,2022.
Adaeze took to her Instagram platform to appreciate God for gift of life, as she sahred cute photos.
Adaeze wrote:
Lord I Ask for wisdom to Excel in Jesus Name Amen.
HAPPY BEAUTIFUL BIRTHDAY ADAEZE ONUIGBO🎂🎂🎂🎂🎂🎂🎂🎂🎂🎂🎂🎂🍾🍾🍾🍾🍾🍾 🍾🍾🍾🍾🍾🍾🍾🍾🍾🍷🍷🍷🍷🍷🍷🍷🍷🍷🍷
See photos and some comments:
Nollygistvibes recalls that five teenage girls from Regina Pacies Secondary School Onitsha, Anambra made Nigeria proud by winning the Gold medal in the junior division of the 2018 World Technovation Challenge in Silicon Valley, United States
The girls – Promise Nnalue, Jessica Osita, Nwabuaku Ossai, Adaeze Onuigbo and Vivian Okoye – pitched an app that they jointly developed, FD-Detector to tackle the challen
Their team, Save-A-Soul was led by Uchenna Onwuamaegbu-Ugwu the CEO of Edufun Technik STEM who mentored the girls through the five months they spent researching.
Technovation is a programme that offers girls around the world the opportunity to learn the programming skills they need to emerge as tech-entrepreneurs and leaders.Every year, girls are invited to identify a problem in their communities, and then challenge them to solve them by developing Andriod applications that would address those problems.