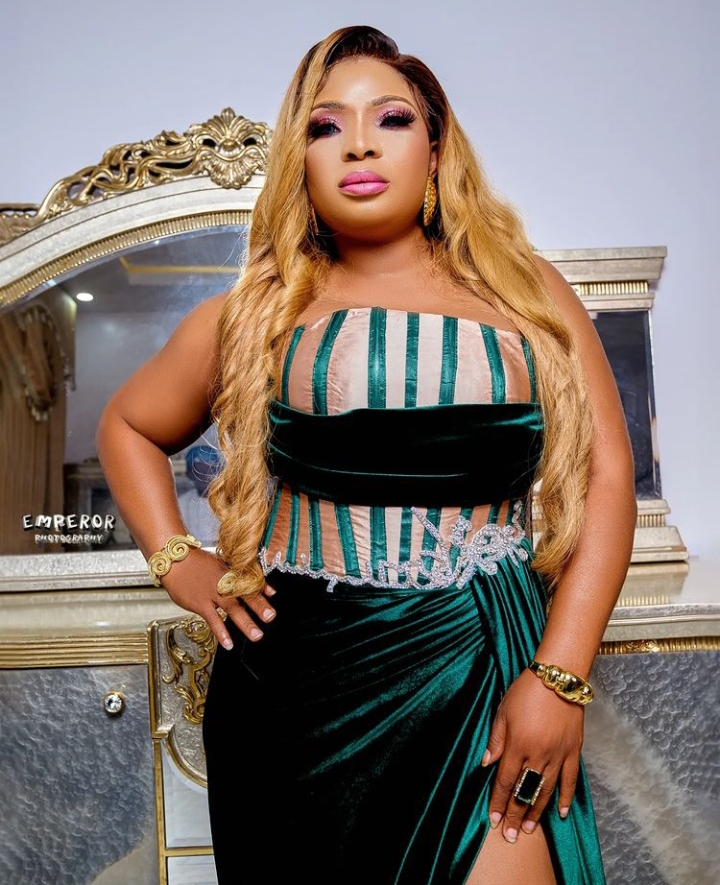 Nollywood actress Laide Bakare is set to reveal how her daughter played a pivotal role in her life.
The mother of three promised to shock many with her new revelation.
According to her, her daughter, Simi, had an important role in her, Laide, becoming who she is today.
Laide also promised to share the secrets behind how she makes millions monthly.
"You will be shocked knowing the role this teenager @simlineboss played in the process of (Becoming Laide Bakare) secret behind how to make millions in #6month by @laidebalare in my forthcoming book. Still your day boss of all bosses, Similoluwa Olatokunbo Chelsea Omosalewa Aliah Omo esho dun loye. Keep making us proud girl. We love you".