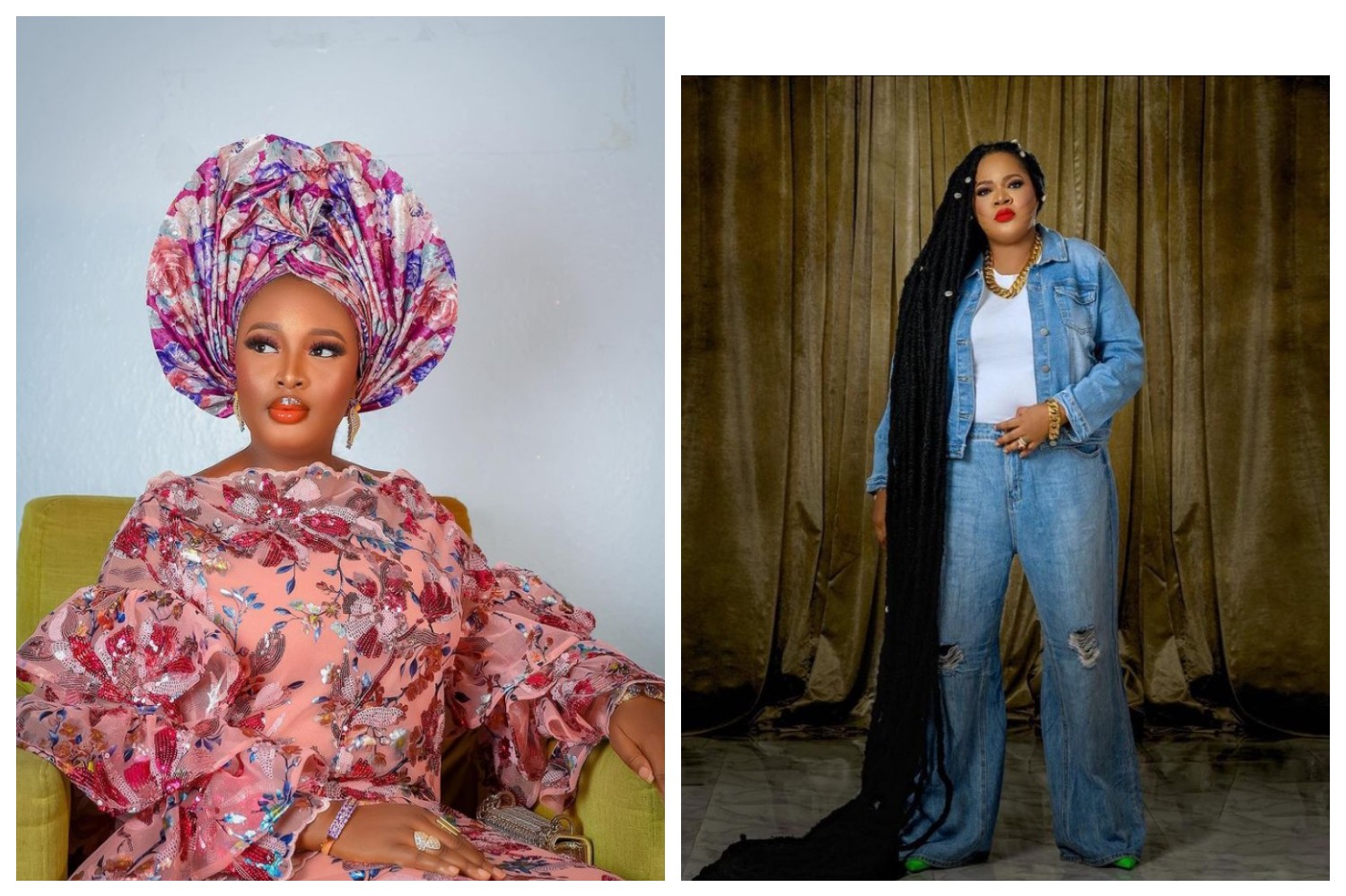 Nollywood actress Mo Bimpe has reciprocated Toyin Abraham's love by penning an emotional tribute in honour of her birthday today.
Celebrating her, Toyin Abraham expressed gratitude to God on her behalf.
Describing her as her 'small mummy', Toyin Abraham noted how Toyin is always scolding her.
Mo Bimpe affirmed her undying love for the actress as she expressed how much she cherishes the mum of one.
Mo Bimpe pleaded with Toyin to reduce the amount of stress she gives to her husband, Kolawole Ajeyemi.
Mo Bimpe congratulated her on her newest project and prayed for her.
"My woman is a year older today, A year better and wiser. I'm so happy, thankful. So grateful to God for you. Dear Aunty Toyin @toyin_abraham, my small mummy, always scolding a girl. My fellow Okomi crooner. I might not say this often or know how to express it well enough. But I'm sure you know I love you, I cherish you more than words and really appreciate you & all you do. Thank you for being source of happiness to a lot of people, never a full moment with you always full of positive vibes, my talented actor/producer/director extraordinaire. Happy birthday mummy ire, our own world best. This new year, more money, more fame, good health, peace, happiness, more good movies, eat less and stress uncle kola less too. Love and miss you so much my woman.
PS: Big congratulations on the new movie, enjoy your day ma and try not to do much ijogbon today".
In April, Toyin Abraham had reassured her god-daughter and junior colleague Mo Bimpe of her genuine love.
Mo Bimpe had churned out lovely photos to celebrate her 28th birthday.
Many Nollywood stars had also taken to their social media page to shower birthday prayers and messages on her.
In the post shared on her Instagram page, Toyin Abraham described Mo Bimpe as her younger daughter with whom she is well pleased.
Toyin Abraham said their love was not for social media, and there was no need for a birthday epistle because Mo Bimpe already knows her love is genuine.
She wrote: Happy birthday Omo mi atata in whom I am well pleased Mrs Adedimeji @mo_bimpe our love is not for the gram and no need for epistle cos you already know the Love is genuine,I pray for you today on your birthday ile e ko ni daru and you will always flourish in every lthing you do Love you sooooooooo much Obim @adedimejilateef and happy birthday once again".
In similar news, Mo Bimpe had poured encomium on Mercy Johnson as she celebrated her 38th birthday.
Highlighting her unique qualities, Mo Bimpe described her as an amazing woman, a true role model, an instrument of positive inspiration and a motivation.
She further described the mother of four as a super talented thespian.
Mo Bimpe prayed for God to grant her all her heart desires.
Happy birthday mama @mercyjohnsonokojie and happy wedding anniversary. You're such an amazing woman, a true role model, an instrument of Positive inspiration & motivation. A Super Talented thespian. May God grant all your heart desires now & forever. Much love mama @mercyjohnsonokojie".