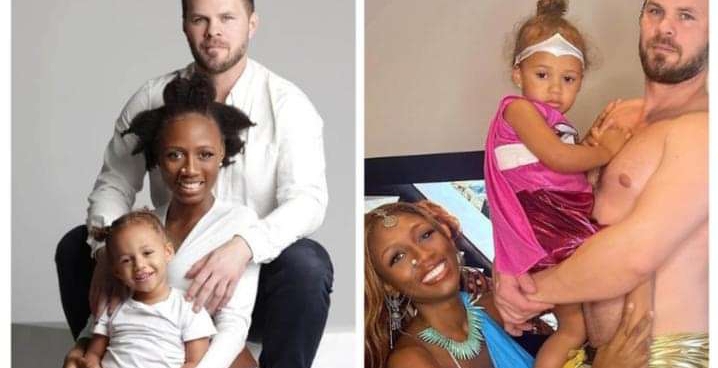 America-based Nigerian dancer, Korra Obidi, has lamented on some of the consequences of divorce.
The dancer and her estranged husband, Justin Dean, has always been at social media war following claims of cheating and domestic violence.
The dancer who had reunited with her ex because of their daughter had reprimanded him when he tried having a conversation with her.
Korra Obidi had gone to pick up the girls from what appeared to be their dad's apartment when Justin spoke to her.
While Justin's voice was inaudible, Korra Obidi was heard telling her ex not to talk to her.
She pointed out how he wasn't supposed to talk to her because of their divorce.
Korra said, "You are not supposed to be speaking to him, you are breaking the law".
I guess it was stated during their divorce proceedings that the ex-couple shouldn't speak to each other.
This has caused a stir on social media as many lashed out at her for being cold to him.
It was recalls Korra Obidi trended on social media after she uploaded a video of her daughter in tears as she dropped her off at her father's house.
Korra had taken her 3-year-old daughter to spend some time with her father and her daughter had hoped for her mum to see her dad.
In the clip, Korra Obidi's daughter, June was crying profusely for her mum to meet her dad amid their messy divorce.
Her mother's refusal didn't sit well with the kid who threw tantrums by crying in a bid to sway her mother to do her bidding.
Despite her daughter's tantrums, Korra Obidi maintained her stance which left her daughter heartbroken.