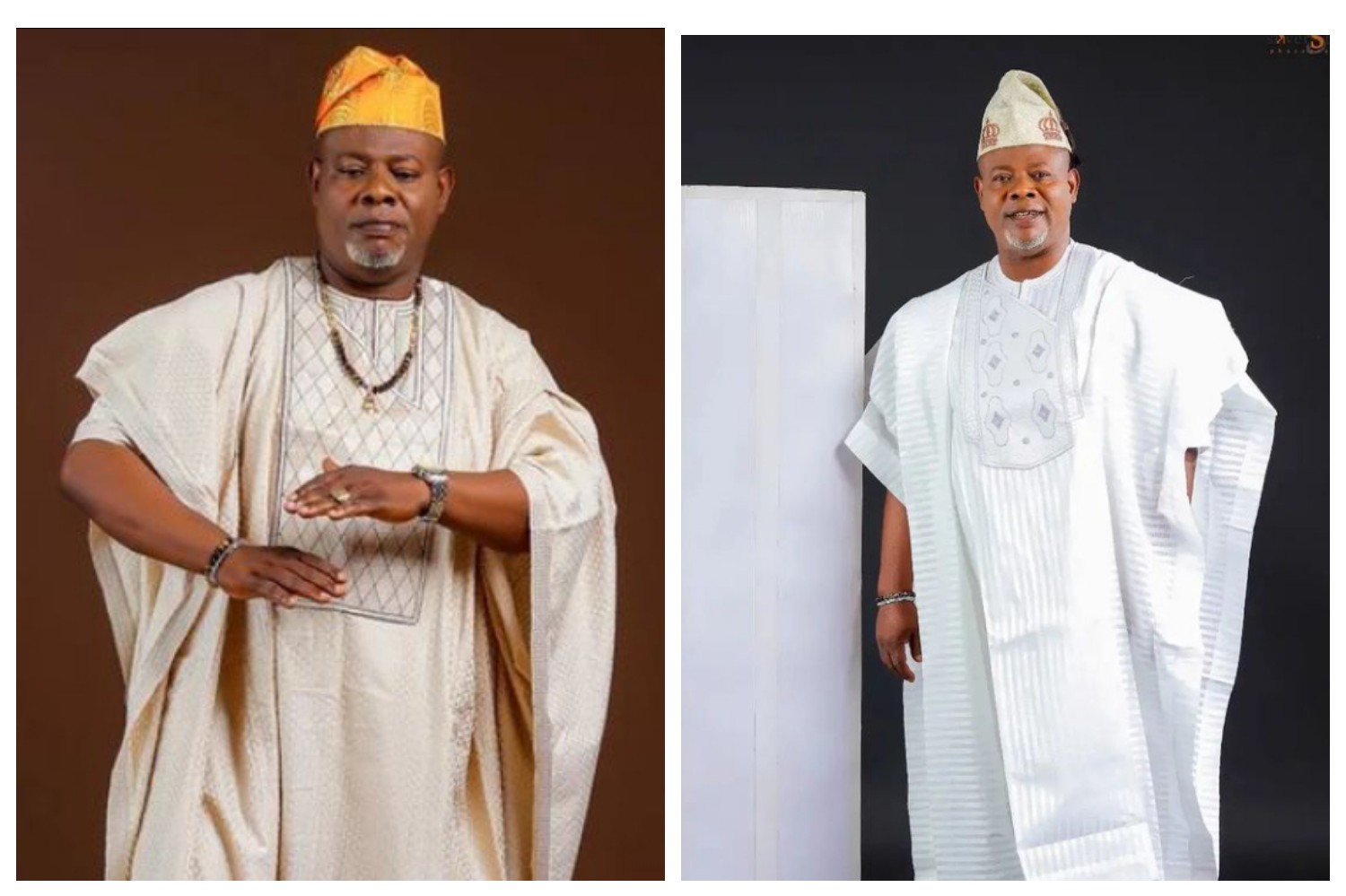 Veteran actor Alhaji Akanni Olayinka Quadri is 63 today, September 6.
The filmmaker and producer has penned an heartfelt note to all his lover, supporters and gam for constantly supporting his brand.
For him, his birthdays are special because he receives love and joy from everyone who cares about him.
He appreciated all who not only makes his birthday but everyday of his life wonderful.
Yinka declared that he wouldn't be holding back any joy as he would love minute of today and laughing as much as possible because it's his day.
"06-09…… Happy birthday to me; birthdays are special because I receive love and joy from everyone who cares about me.. So, I would like to use this birthday to thank everyone who makes not just my birthday but everyday of my life wonderful. I am not holding back any joy today. I will love every minute of today and laugh as much as possible because it is my day. Heartfelt Birthday to me".
Last year, in elebration of his 62nd birthday, Yinka Quadri had asked God to give him the grace to live long and put smile on people's faces.
Sharing a photo of himself on his Instagram page, the happily married actor, father and grandfather wrote "There's no other way to say I am grateful for life. Many are in the Great Beyond and oblivious of the passage of time. I desire to live long to put a smile on people's faces. Everything has been orchestrated to favor me in this new year. I wish myself a glorious birthday."
It was recalls Yinka Quadri had given his wife a surprise birthday treat.
The actor's wife, Alhaja Sadiat Adenike Quadri clocked a new age on July 7.
In celebration of her big day, the veteran and his children threw a family birthday bash for her.
Taking to Instagram to share photos from her big day, Yinka Quadri rained prayers on her.
Yinka Quadri expressed how much he loves and adores her. He described her as his angel from above.
"Happy birthday to the woman who gave me everything! Our children our beautiful home, our happiness and our life. You mean more to me than it's possible to describe in words. My birthday message to you this year, my dear wife is simple and sent with love, just to say how much I adore you, my angel from above…. I have only the most heartfelt wishes reserved for you today as we celebrate another beautiful birthday of yours and another fabulous year together wutg you by my side as my wife. Alhaja Sadiat Adenike Quadri, may this year and beyond be filled with only the greatest things for you my love…".