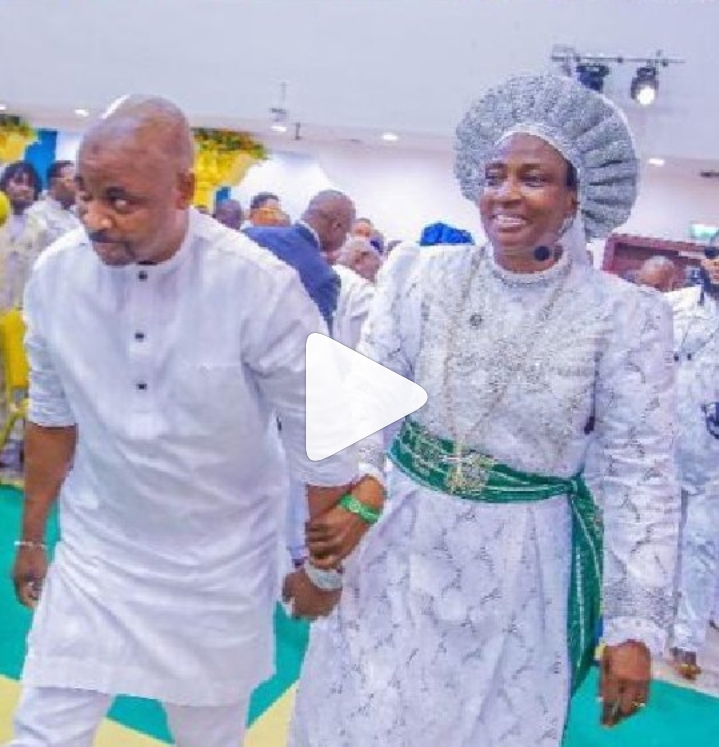 Chairman of the Lagos state NURTW branch chairman, Musiliu Akinsanya, known as MC Oluomo, has won the hearts of the congregation at Love of Christ Generation Church. The church founder, Reverend Esther Ajayi, also showered him with praises.
Photos that appeared online after the church's one year anniversary on Sunday, the 4th of September, captured MC Oluomo beaming with smiles as he got a warm welcome from members.
MC Oluomo was captured with Rev Esther Ajayi, her husband, former Nigeria President Olusegun Obasanjo, the Ooni of Ife, Oba Adeyeye Ogunwusi, and other prominent faces in the country.
Sharing photos of MC Oluomo on Instagram, Rev Esther Ajayi showered him with praises, stating he is an amazing person who has been viewed in two ways.
She wrote: To some people, you're the most amazing person, To some others you not don't listen to anyone , just keep doing your thing.
Chairman Musiliu Akinsanya aka MC Oluomo of the Lagos State Park and Garages Management with Rev Dr Ademuyiwa and Rev Mother Esther Abimbola Ajayi of Love Of Christ Generation Church C&S.
According to her, he joins her prayer sessions diligently and gave 4 cows and several millions to the anniversary celebration while Christians and members hold back their money.
It was recalls that Genesis took a swipe at Rev Esther Ajayi during a Sunday service programme.
Genesis alleged that Iya Adura had abandoned his family when he was arrested over alleged fraud activity. He claimed the highly referenced prayer mother removed all his photos from their official social media pages because he was going through a though phase.
Genesis recounted how he had served Iya Adura meritoriously, even to the extent of abandoning his ministry.
Although Genesis did not mention Iya Adura's name in his words, numerous pointers from his statement made it clear he was referring to the female cleric.
He referenced when Iya Adura helped a young orange seller identified as Ayomide, how she helped the late Baba Suwe when he was sick and how he had served under her with all his heart.
In his statement, he mentioned that his mother is the only 'Iya Adura' he knows