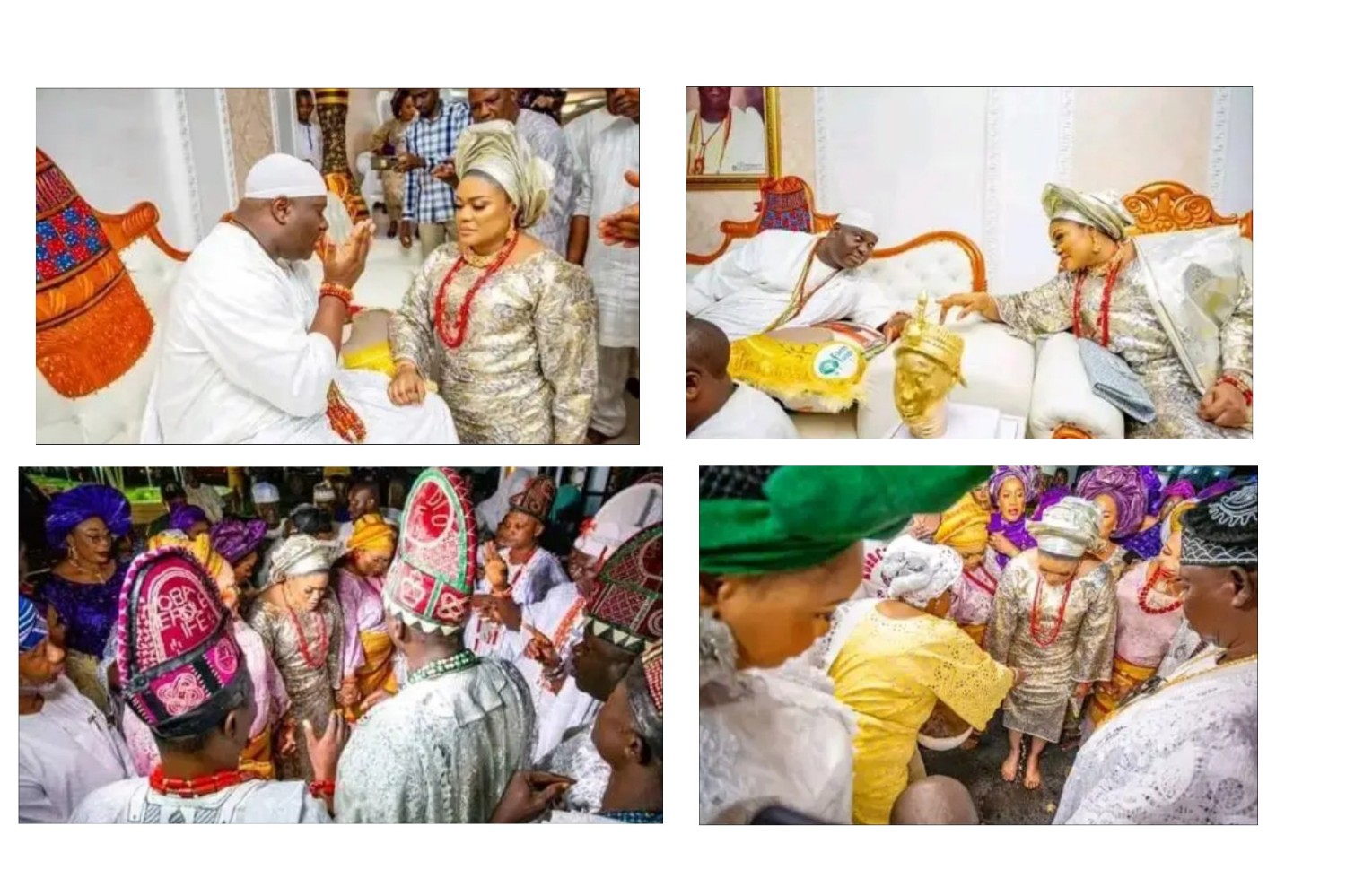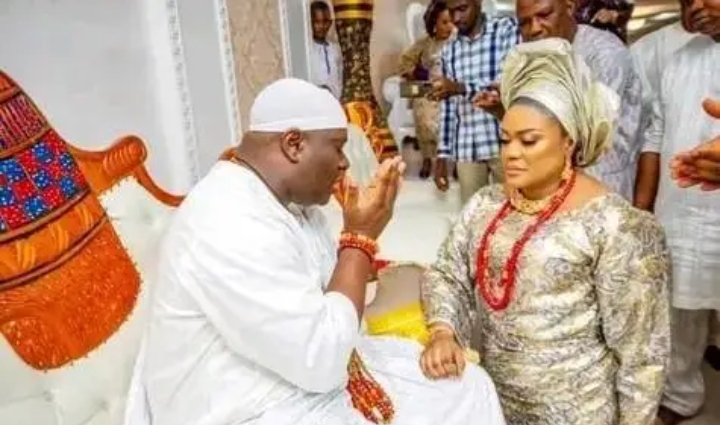 Nigerians have expressed their thoughts on the Ooni of Ife, Oba Adeyeye Ogunwusi's fourth marriage.
News reported hours ago that the Ooni made headlines following his fourth marriage to Olori Mariam Anako Ogunwusi.
A video that made rounds showed the Ooni and his wife seated at an event in the palace.
The Ooni unveiled her as his new Olori in a grand event at the Palace in Ile-Ife on Tuesday, September 6th.
The news has set tongues wagging as this would be the King's fourth marriage.
Taking to the comment section, many expressed their displeasure over his multiple failed marriages.
youngshaggii: Legacy
stephen_ineme: Legacy
realofficialyemi: Body no be firewood ooo Ooni too has blood running through his veins
officialbobbyfredrick_: Women who marry men who have divorced multiple times don't they know that is a red flag already??? But greed won't allow them…we the online inlaws wish her well
gen.abacha: Na evey year he dey marry
leaddyskincare: Their marriage was really a controversial one. I hope the ex queen Naomi heals
___wendyrose: Wow, how many wives now
nekkyville: Always renewing marriage contract with new clients maybe Oga need to just rest.
miamiprince199: The man like fair women Sha
winnie_gold: He gets married after every 3 market days