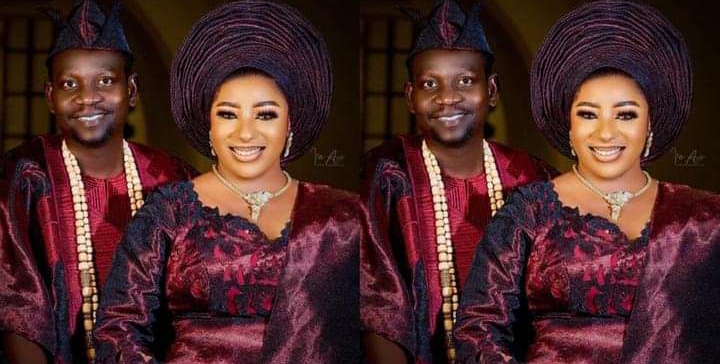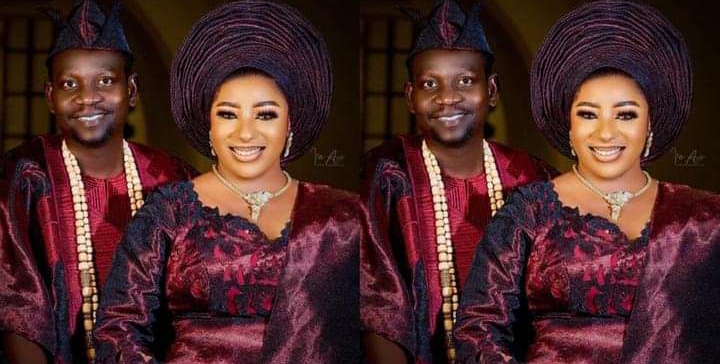 Nollywood couple Afeez Owo, and Mide Martins, have announced their new project as they celebrate their 18th wedding anniversary.
News recalls that Afeez Owo Abiodun celebrated his 18th wedding anniversary on the 7th of September 2022 with a throwback photo of himself and his wife, Mide Martins.
Afeez Owo took to Instagram, shared an old photo of himself and Mide Martins to mark their big day.
He also teased about releasing a new project to mark the celebration. The couple who got married in 2005 has two children.
"Long Awaited Movie is showing tomorrow because of our 18th years wedding anniversary. MEJI MEJI is the title. HAPPY 18th ANNIVERSARY TO US".
In a fresh post, the couple shared a video to appreciate the immense love they received from their colleagues. Afeez Owo and Mide Martins claimed they were overwhelmed with the love they received from all.
Sharing the video on Instagram, Afeez Owo and Mide Martins announced their new project, a movie directed by Afeez Owo. While announcing the project, Mide claimed it was a double celebration for them.
"DOUBLE CELEBRATION FOR US 🥂🥂
THANKS TO EVERY1 THAT CELEBRATED US YESTERDAY
THE LONG AWAITED MOVIE:………" MEJI MEJI"
Is Finally Showing Now On Apatatv YouTube Channel
Produced By: Anuoluwapo Abiodun
Directed By: @officialafeezowo"