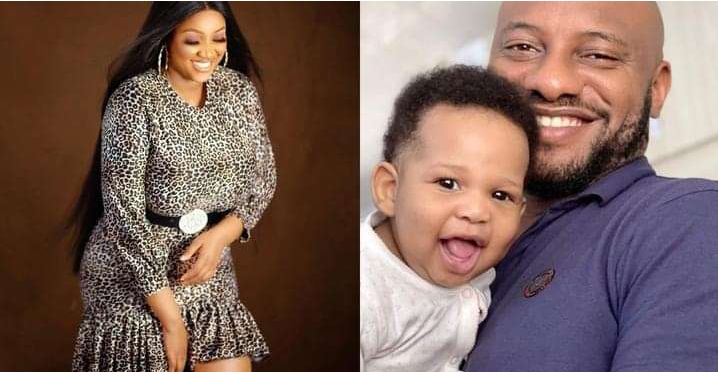 Nollywood actor and former presidential aspirant Yul Edochie has come to the end of trolls once again as he mocks upcoming actors and actresses over their poor English pronunciations.
News reported that Yul Edochie shared a photo on Instagram with a caption calling out wannabe actors and actresses who can not communicate with good English.
According to him, Nollywood has turned into a dumping ground for blockhead dummies who want to be an actor or actress at all costs.
He wrote: Everybody wan be actor and actress.
All the dummies around want to be actors and actresses.
Nollywood has turned into dumping ground for blockheads.
Even people that can't speak good English have become actors and actresses in English movies unlike before.
People who know nothing about the craft are actors and actresses.
No respect for the profession anymore.
Nollywood don suffer.
Somehow everything dies in this country.
Why??
Yul Edochie's observation did not sit well with netizens who took to his comment section to drag his second wife, Judy Austin, into the drama.
Some called out the actor to speak directly to Judy Austin, who, according to them, could not speak proper English.
kang.della: Talk to Judy directly
sugarbaby99789: Always know that anytime you insult people, it goes directly to Judy Austin
sugarbaby99789: Judy Austine, too, can not speak good English
doreen.cindy: Talk to Judy directly don't go through the corners 😂😂.. and you and judy are making Hollywood to be more bad by getting pregnant with your colleagues and scatter your marriage ontop of it act your life situation by mocking your wife..
marilynnjoku5: Especially women so they can snatch oda ppl's husband..
Amiekemmy: Still u married someone wey dey act, wey no no how to speak good English, mtcheew
portia.avir: Judy Austin cant speak English
ur__favourite_: @yuledochie you too cute Kai, no wonder juju Austin forcefully took u away from May, but if I be May eeh, we die in that marriage.. no woman fit take my sugar away from me