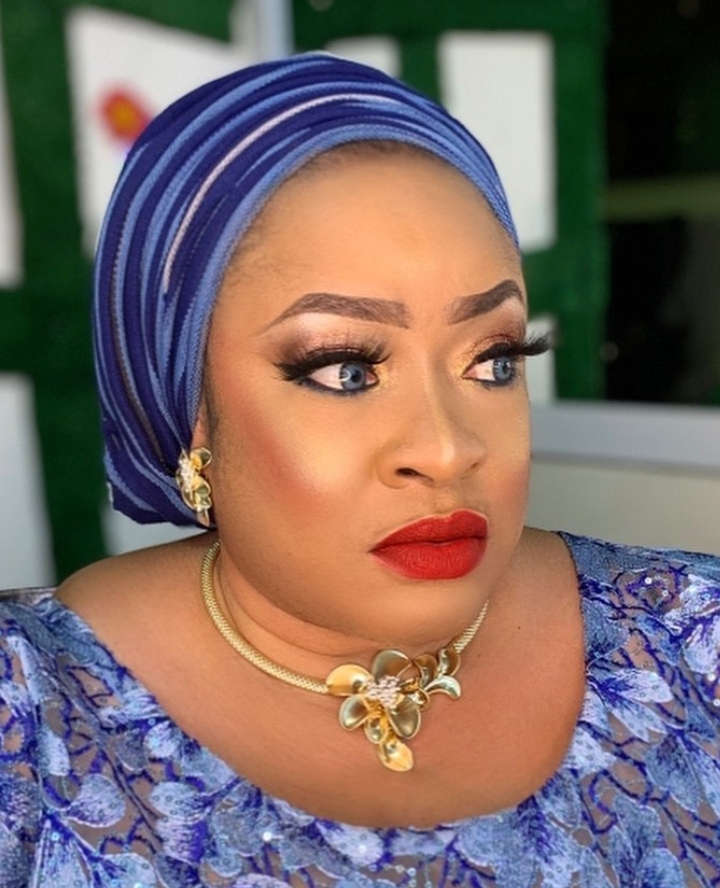 Popular Nollywood actress, Foluke Daramola, has asserted that she cannot end her marriage over infidelity.
The actress, who is married to Olukayode Salako, said this in response to an Instagram post asking women if they would divorce their husband if they discovered he cheated.
"If your husband slept with a rich woman because of 20m and he transfers 7m to your account and later confessed to you will you divorce him?" The post read.
Reacting, Daramola wrote, "No need for 7 million, 5 million is okay, let's do 50/50. I'll forgive and tell you I say it's well we have another deal like that. He should do it."
Although her remark came off as a joke, she maintained that she can't end her marriage due to adultery when a fan pointed out that the internet never forgets.
"Can u ever stop a man or even a woman from being unfaithful? U have to just look away a lot of times to sustain ur relationship or marriage, I have said it several times I can't leave my marriage due to infidelity, maybe any form of abuse I might not be able to condone but looking for a faithful man???!! Abeg I don grow beyond that." She replied.