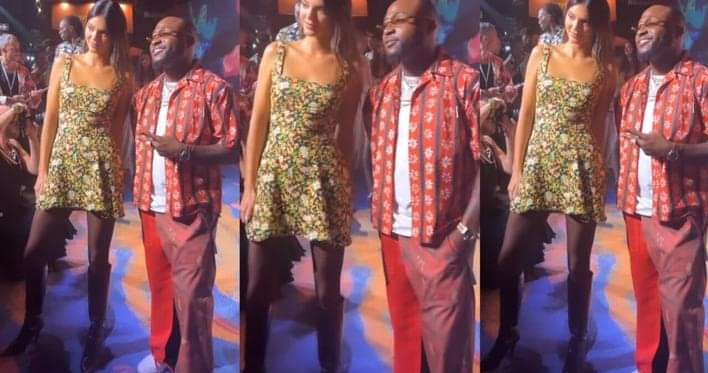 Award winning singer, Davido couldn't stop smiling as he recently linked up with the highest paid model in the world, Kendall Jenner.
Davido was among the few attendees at the Fendi show in New York city.
Fendi, an Italian luxury fashion house held a run away show in New York to celebrate the house's most iconic bag.
In attendance at the highly piblicised event were Korean actor, Lee Min Hoo, American socialite Kim Kardashian, Lala Anthony, Chloe Bailey, Sarah Jessica Parker, Kendall Jenner, and many others.
Davido who was among the attendees at the event was seen hanging around the model and younger sister of Kim Kardashian.
The two stepped on the red carpet for some iconic pictures.
Davido shared a clip of the sweet moment on Instagram.
It was recalls Davido rcebtky met with the music icon who inspires and motivates him.
Taking to his Instagram story, Davido declared the American singer his biggest mentor.
Sharing a photo of him and the singer at a club, he wrote, "My mentor".