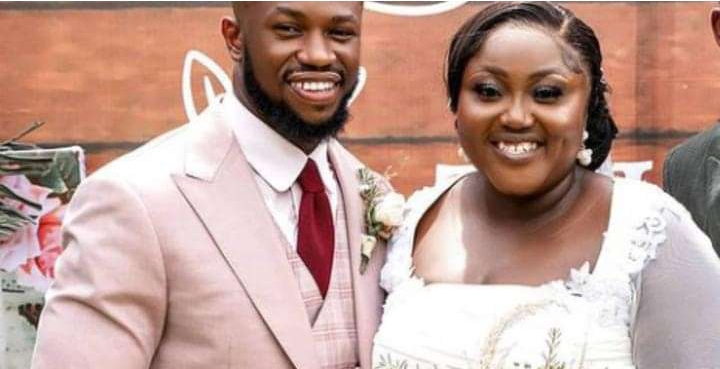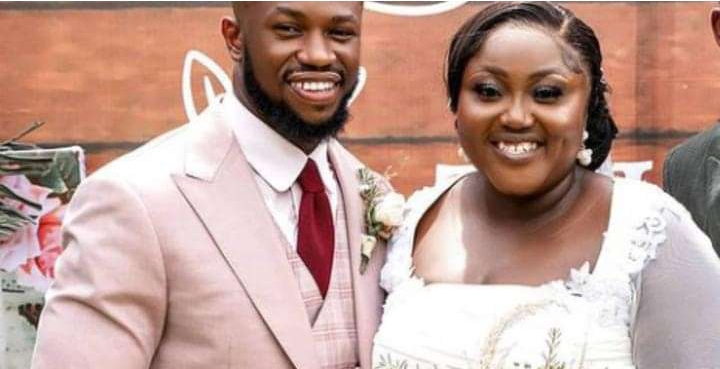 Talented Nollywood actor, Stan Nze and his his older colleague turned wife, Blessing Jessica Obasi are today, September 11, marking their first wedding anniversary.
The couple whose marriage shocked many have been thrilling fans with their loved up photos and couple goals.
Taking to his verified Instagram page, Stan Nze revealed that marrying Jessica Blessing Obasi was the best decision he has ever made.
"On this day exactly a year ago, I made this vow. Best decision of my life. Happy 1st Anniversary to us baby @blessingjessicaobasi," he wrote.
Recall that in a recent interview the talented actor advised the young people planning to marry.
He said, "My advice to them is to put in the work and stop expecting that the next person will be an angel, I mean, we are human beings with flaws and will have bad days too. Concentrate on making yourself a better person. I always say to people, you that are looking for a Beyonce, are you a Jay Z? For the women looking for Jay Z are you a Beyonce? Always make sure to work on yourself and be better for yourself and the next person. The next person is not your happiness, God is your happiness.
Find wholeness in God first so that the marriage will be a union of two whole people to be a union of two broken people. Relationships and love are about giving, God so loved the world that He gave his only begotten son. If you say you love someone, you have to constantly give to the person. What if you don't get things in return? Well, those that give will also receive but your concentration should be giving peace, joy, happiness and exuding bliss."
In the interview with The Punch, StanNze recalls how he met the love of his life.
Hear him: "It was at the Eko film festival. I featured in a film screened at the festival, Just No Marriage., That was where I met her for the first time. She was also there for the screening. I don't remember that, but she showed me the picture because we took pictures then.
The first time I took note of her was on my birthday, May 15, 2017. I went to a studio in Ilupeju, Lagos, to give them one of my contents, a film I had made, and she also as a producer came with one of her films. A guy named Tunde Onakoya, who used to work with Africa Magic, said to us, "you don't know Blessing, she is a producer oo" and he tells her, "he is an actor oo make you na meet na." And I started saying to her, madam, give us a role na. That was the first time I took note of her."
Asked when he knew he would end up getting married to Blessing Jessica Obasi, Nze further revealed that they started dating in 2017 and he knew there was something there but I was not sure.
"In 2020, we travelled together to Dubai, United Arab Emirates, and we returned with a big fight and thought that it would be all over. But I said to myself that if we were able to cross this hurdle, this might just be it. We took some time off, thought about the relationship and ourselves and we came back stronger. Today, we are married," he recalled.