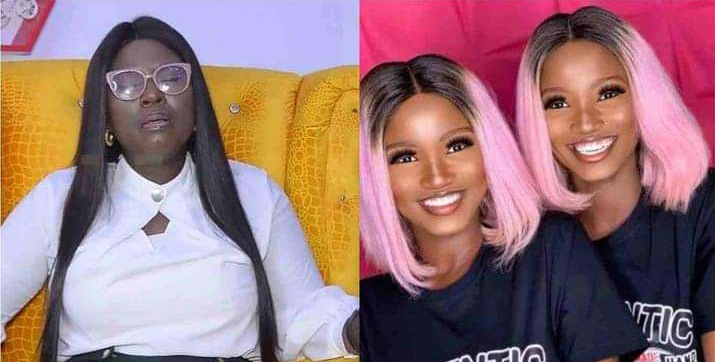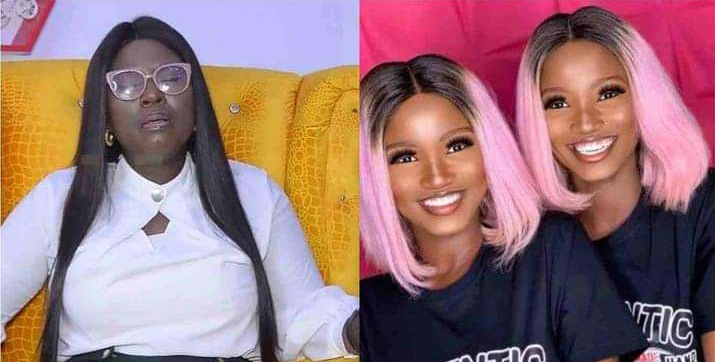 Queen Fingerlick Adeyinka, the mother of the well-known Instagram skit creators Twinzlove, has spoken up about how her husband abandoned her after she refused to give up custody of her twin children a number of years ago. Princess explained that she has done everything in her power to provide for her twin girls in an exclusive interview with Punch Newspaper.
She claims that a month after giving birth, her husband told her to take the children to an orphanage because he couldn't care for them. She followed him to an orphanage in Akure despite her reluctance at the moment, but the administration refused to take the infants because their parents were still living.
The spouse gave her the choice to leave the infants in an unfinished building on the way home or she would not see him again. After travelling for a few kilometres and dropping them down as he had instructed, she went back to the structure and picked them up. Her husband had already gotten in a taxi and left at that point.
Princess described how she wanted to approach her family for assistance but that nobody was willing to do it at the time. In the end, she made the decision to work menial jobs in order to support her two daughters.
Recalled That After being criticised by his kids, Twinzlove, the father of well-known twin superstars, has provided his own perspective on the matter.
On social media, his twin daughters accused him of leaving them with their mother soon after they were born.
However, in response to the accusations, the father denied all charges while asserting that his wife had an extramarital affair.
Father of the well-known twin comedians Twinzlove, Pastor Sunday Oladimeji, reacted after his daughters claimed he had abandoned them. Doyin and Moyin, the twins, accused their father of abandoning them with their mother since he didn't want twins a few days ago.