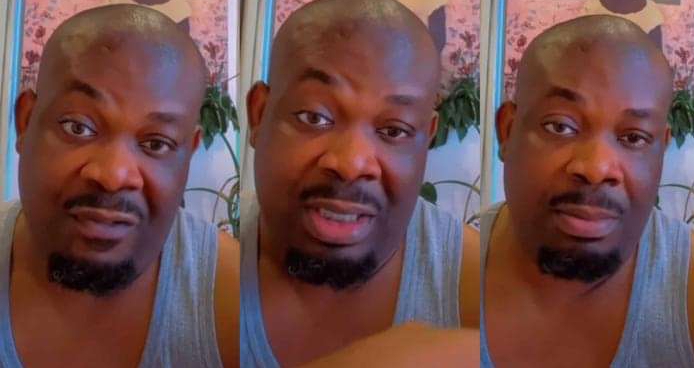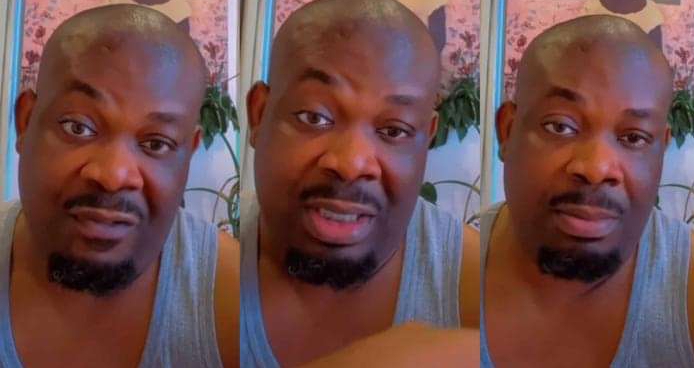 Music executive Collins Ajereh professionally known as Don Jazzy has lashed out critics.
Tagging them as hypocrites, the Mavins singer noted how many of them who condemn things openly, go behind close doors to purchase them.
Don Jazzy had earlier shared a disturbing video of a slippery cucumber which was used to promote a sexual product.
The video didn't sit well many as they criticised him.
Lashing out at them, Don Jazzy noted how many of them are hypocrites.
According to him, the brand has been receiving heavy traffic following his promotion.
Don Jazzy revealed how he tries as much as possible to support people's business/hustle by either posting their songs or comedy skits.
However, many fail to stream the songs or download the video but immediately they saw the video, engagement tripled.
"So I think some of you are hypocrites. Everyday I try as much as possible to support people's business and people's hustle by either posting their songs or comedy skits.
Some of you look at it and keep scrolling. That's fine – maybe you didn't like the content, that's okay – we will keep hustling. Now I post slippery cucumber and the number is crazy.
Some people complained that they don't like it then keep scrolling".
Don Jazzy is well known for his generous acts and for building up upcoming artistes.
News recalls upcoming artiste, Bayanni had opened up on how Don Jazzy changed his life.
Real name Abimbola Oladokun, Bayanni was unveiled as the latest artiste under Don Jazzy's Mavin records imprint.
Don Jazzy, had earlier announced that he had 'activated' a new talent simply identified as Bayanni. The young lad through the music producer's platform had been launched into the Nigerian music scene.
Taking to his verified Instagram account, Don Jazzy noted that the budding music star passed through the Mavin Academy and he was ready to dazzle the world with his talent.
In a skit which featured award-winning skit makers, Mr Funny aka Sabinus and Brainjotter, the beatmaker welcomed his new artiste to the music industry.
In an interview, Bayanni recalled how a midnight message from Don Jazzy changed his life for good.
"I remember having at least four different dreams of me having a session with Don Jazzy. When it finally happened it was like 'déjà vu'.
On the 22nd of December 2019, around 2:30 a.m, Don Jazzy sent me a direct message on Instagram. I was asleep but for some reason, I was feeling uneasy in my sleep, so I woke up at about 5:30 a.m, picked up my phone and the first thing I saw was a direct message from Don Jazzy saying 'Bonjour'. It took me at least 15 minutes to process the whole thing and reply. He said he saw my freestyle videos and thought to have a chat with me. First time of meeting Don Jazzy, I felt great! It was at that moment I knew there was no going back," he said.