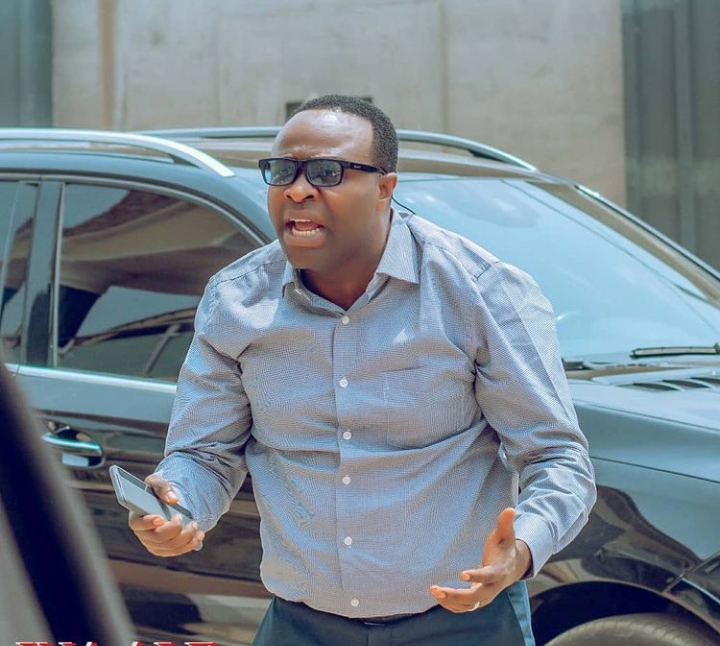 Omotayo Memunat Aduke Adebayo, the wife of Nollywood actor and movie producer Femi Adebayo Salami has received tons of love from Nollywood as she turns 40 today, September 18th.
News earlier reported that to mark her birthday, Femi Adebayo released a beautiful musical track in her honor.
He expressed gratitude to his creator for giving him a wife like her.
Femi revealed that he intended to tell the world how it started between them but it would come as a film titled Iremide.
"Omotayo Memunat Aduke Aya Adebayo….hmmm… I feel like telling the whole world how it started. Trust me it would come as a film. The title is IREMIDE (My joy has come). Now, I would say THANK YOU TO THR ALMIGHTY ALLAH for giving me you. You are the best woman any man could pray for @iyanaaladuke. Happy birthday darling. I love you so much".
The entire Nollywood industry has now stood still for her.
Chioma Akpotha, Uti Nwachukwu, Jigan BabaOja, Shola Kosoko, Bolanle Ninalowo, Odunlade Adekola, Kemi Korede, Omowunmi Ajiboye, Lateef Adedimeji, Mide Martins and more are celebrating her.
Omowunmi Ajiboye wrote, "Happy birthday to you OLORI Adebayo I wish many more years in health
Mide Martins wrote, "Happy Birthday Sweet sis
Bolanle Ninalowo wrote, "Happy Birthday"
Omowunmi Dada wrote, "This is really beautiful. Bro add singer to your bio ooo…. Happy birthday our wife
Lola Magret wrote, "Happy Birthday sweet wifey. May God bless your new age with happiness grace and prosperity
Lateef Adedimeji wrote, "Happy Birthday to you ma, May Allah be pleased with you
Debbie Shokoya wrote, "Happy Birthday Ma God continue to bless you
Omowunmi Ajiboye wrote, "Happy Birthday Aduke may you forever be happy insha Allah have an amaziyone
Odunlade Adekola wrote, "Happy birthday our wife. God will be with you and your husband forever
Jayeola Monje write, "Happy beautiful Birthday my darling sister and wife
Kemi Korede wrote, "Happy Birthday beautiful wife llnp
Mide Martins wrote, "Happy Birthday Sweet sis
Chioma Akpotha wrote, "Happy 40th Mummy wa! God bless you and welcome to the 4th floor
Shola Kosoko wrote, "Welcome to the 4th floor sis…. wonderful ahead insha Allah
Uti Nwachukwu wrote, ❤️❤️❤️❤️