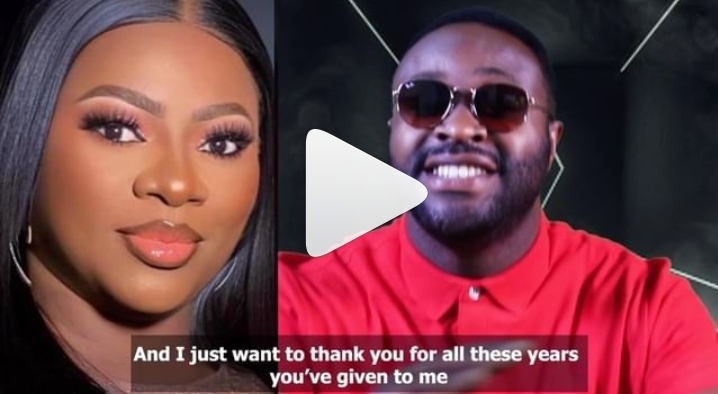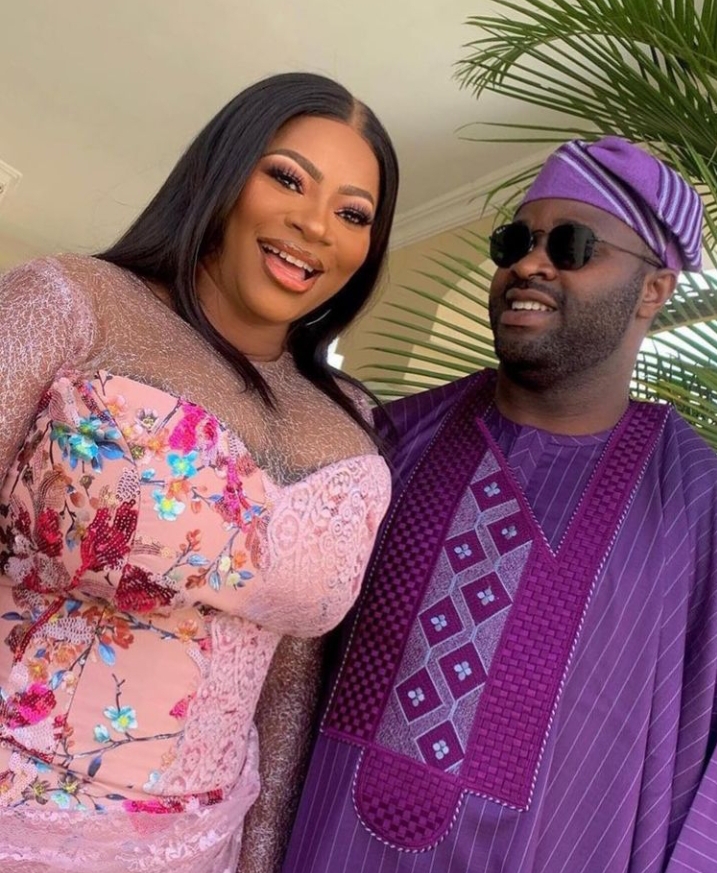 Nollywood actor Femi Adebayo is a happy man as his wife Aduke Memunat became a year old today. In a special message posted on his wife, Femi Adebayo describe his wife as a "best girl and declared his undying love for her.
Femi posted a photo which captured moments from their wedding day, and added a sweet caption to it.
Read the caption below:
OMOTAYO MEMUNAT ADUKE AYA ADEBAYO …..Hmmmm..I feel like telling the whole world how it started,but trust me it would come as a film!😂. The title is IREMIDE ( MY JOY HAS COME)All I would say now is THANK YOU TO THE ALMIGHTY ALLAH for giving me ,you.
You are the best woman any man would pray for @iyanaladuke🥰🥰🥰🥰. HAPPY BIRTHDAY DARLING.
I LOVE YOU SO MUCH DARLING 💗
In another post share by the actor he is seen in the picture dancing with his wife and spraying her money. Captioning the post Femi wrote;
Dear Wifey,

Your 40th birthday is a joyous one for me and the rest of the household.

You shall never know a better yesterday, Aduke mi.

Inshaa Allah, you shall continue to rise, shine and glow.Happy birthday best girl.
Femi, first son of veteran Yoruba actor Adebayo Salami aka Oga Bello, and Memunat married on the 9th of October 2016, in a secret location in Maryland, Lagos.
They have a son named Aridunnu.