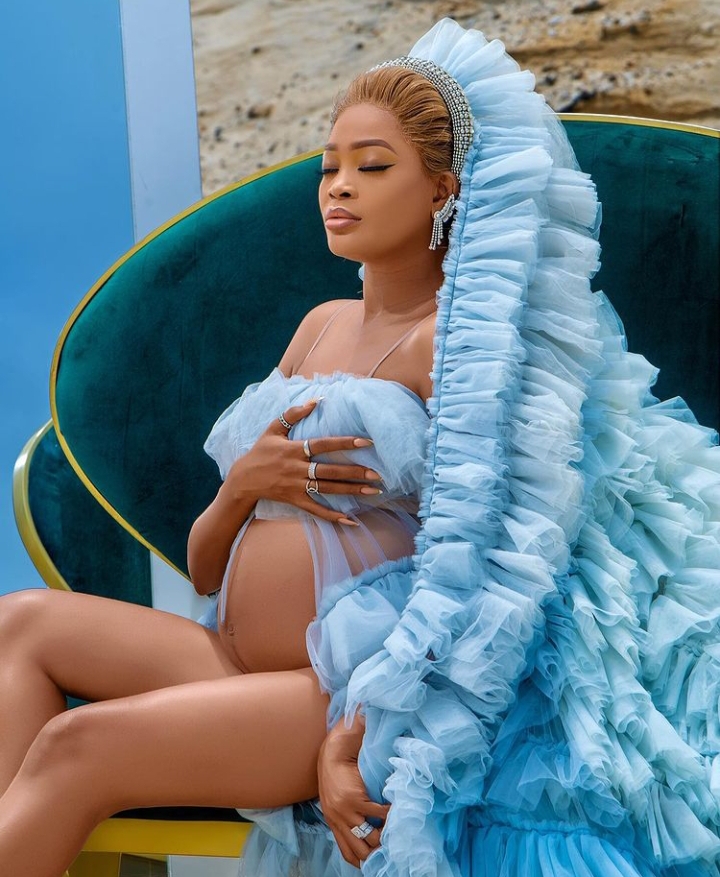 Popular influencer Kie Kie pleasantly surprised fans and colleagues when she announced that she is expecting her first child The actress who is known to be energetic and flighty did not let the fact that she is an expectant mum stop her from doing the things she is known for Kie Kie shocked many with her energy and dance skills as she jumped on Asake's Joha challenge.
Being heavily pregnant has not stopped popular influencer and actress Kie Kie from showing her fun and playful side. In a video shared on her page, the expectant mum and a lady both showed off their dance skills with coordinated moves to Asake's Joha.
With a beautiful hair and shades to complement her simple dressing, Kie Kie jumped, turned, moved and effortlessly shook her body to the rhythm of the song.
Watch video;