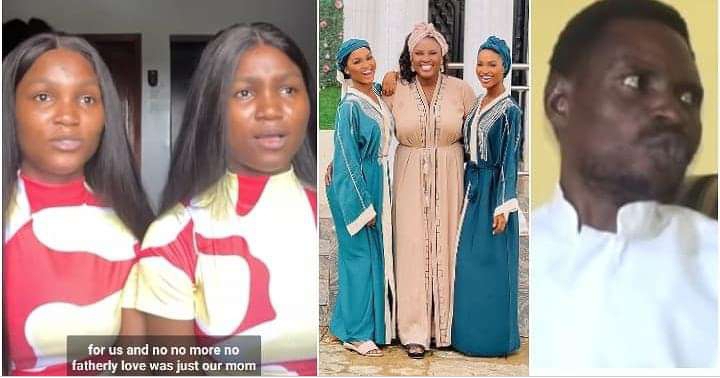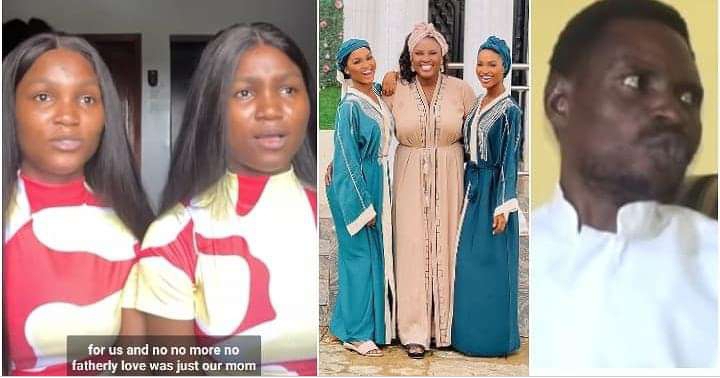 Popular twin girls, Twinzlove, have tendered an apology to their father days after calling him out on TikTok The girls apologized genuinely over their actions and also appealed to fans to forgive them for allowing their emotions to take charge Reacting to the video, many netizens stormed the comments section to applaud the girls for being apologetic
Twin sisters, Doyin and Moyin, popularly known as Twinzlove have shared a video apologising to their father and fans at large. In the video, the girls blamed their actions on their emotions which they claimed took charge of them.
Weeks ago, Twinzlove shared a video on TikTok criticising their father for abandoning them when they were kids and returning after they got successful. The video went viral online and sparked controversy as some people kicked against forgiveness, while others insisted that the girls bury the hatchet and make peace with their father.
Addressing the issue, the girls tendered an apology to their father for criticising him. They also apologized to fans who felt offended by their actions. They further promised that henceforth, they would never let their emotions get the best of them, even with issues regarding their father.
In their words: "A couple of weeks ago there was a video that created controversies online of us saying some things about dad.
"The main purpose of this video is to apologize to everybody who felt offended and majorly to dad. I want the public to understand that we wouldn't normally give out such word to any elder even if they weren't our parent.
"It was very difficult growing up without a father and also extra painful that the first video of him we saw was a video of accusations against the person that has been with us the whole of our lives.
"We are sincerely sorry for our actions but this were provoked by our emotions. If we could take back the hand of time we would have rather stayed mute than letting those emotions get the best of us. All I was expecting was an apology for not being present as a father but I guess God works in mysterious ways."
Watch the full video below: