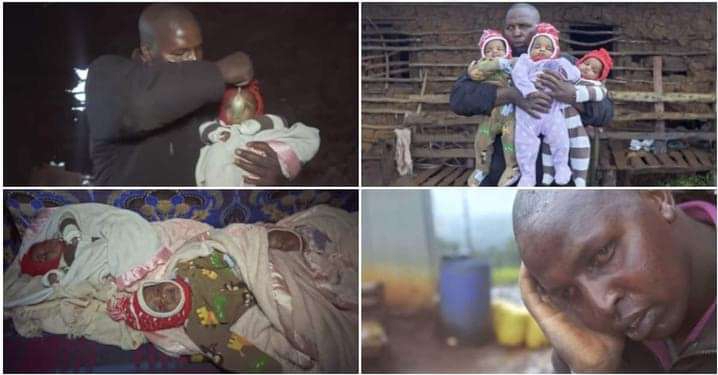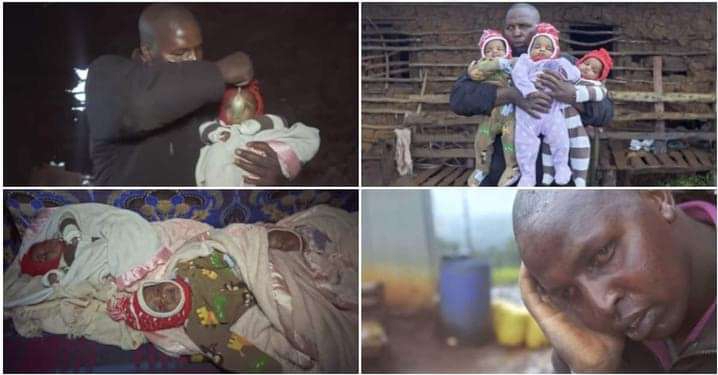 A father of three newborns has appealed to kindhearted folks to come to his aid and that of the kids The man identified as George turned both the kids' father and mother because their mum is unavailable Goerge who lives in abject poverty said he gives the kids porridge as food because he cannot afford milk.
George, a father of triplets, has called on people to help save his newborns from the fangs of suffering caused by abject poverty. Afrimax while sharing George's pitiable story narrated that the man lived fine with his wife and two kids.
However, their lives took a sad turn following the birth of the triplets. George's wife delivered the babies via caesarian section and lost the use of her backbone in the course of the delivery.
According to George, she has been in the hospital for the past four months as doctors battle to restore her health.
George was given a temporary dilapidated abode by a friend and caters for the newborns and his older kids via his farm produce. He lamented being unable to get the milk required to feed the kids because he is poor. George said the triplets suffered diarrhoea as a result of taking porridge, but there is nothing he can do about changing their diet.
Watch the video below: